Regular price
Sale price
$1,502.00
Unit price
per
Sale
Sold out
This small garden waterfall kit includes the following:

AquaBasin 45 - "Provides a basin for water to be stored and protects the pump"
12" Waterfall Spillway - "Provides a smooth flowing waterfall"
EcoWave 2000 - "Pumps water from the water storage area back to the spillway to create a recirculating waterfall"
Low Suction Intake Attachment - "This helps use more on the water in the basin"
Pre-cut pipe - 5m of 38mm (1.5") Flexible Suction Hose - "directs water from the pump inside the basin/reservoir to the waterfall spillway"
2.4m x 3m (8' by 10') 1mm EPDM Waterfall Liner - "creates the form of the waterfall and stream, the waterproof bag so to speak"
10 square meters (15' by 7.5') Geotextile - "to protect the liner above and below" Underlay and Overlay 
Installation Kit "All fittings and the rest of the installation products (from the pump to the top of the waterfall, silicone, DIY Grade* Pond and Waterfall Foam Sealant)" 
*We recommended practising if it's your first time using the DIY foam, if so add another can of the DIY foam or upgrade to the Professional Black Waterfall Foam and applicator).
The actual product may vary from the images shown on the website as this is an example (just like an artist's impression), it will depend on the rocks, gravel and plants used by the installer.
This kit is super easy to install and maintain with the step by step method, just add rocks*, water, plants and a little creativity to have your dream waterfall. 
*Rocks and Gravel (not included) naturalises the waterfall and filters the water somewhat.
It's easier than ever to install this small garden waterfall kit and enjoy your very own waterfall. The waterfall kit comes with everything you need to build a beautiful, one of a kind, recirculating garden waterfall in any space. You can create a single small waterfall or a couple of smaller ones.  
The size of the feature will vary based on the overall shape, and the rock size used.
Suggested head height of the waterfall somewhere around 45cm (18") high, about 1.5m (5') long stream, the stream will be around 45cm (18") wide. 
This Small Garden Waterfall Kit is For Sale and suitable for use in the UK and Europe.
Share
Have any of these questions?
Shipping

Our shipping fees apply to UK residents. If you're further afield then reach out to us with your order, then dispatch cant calculate the shipping fees
View full details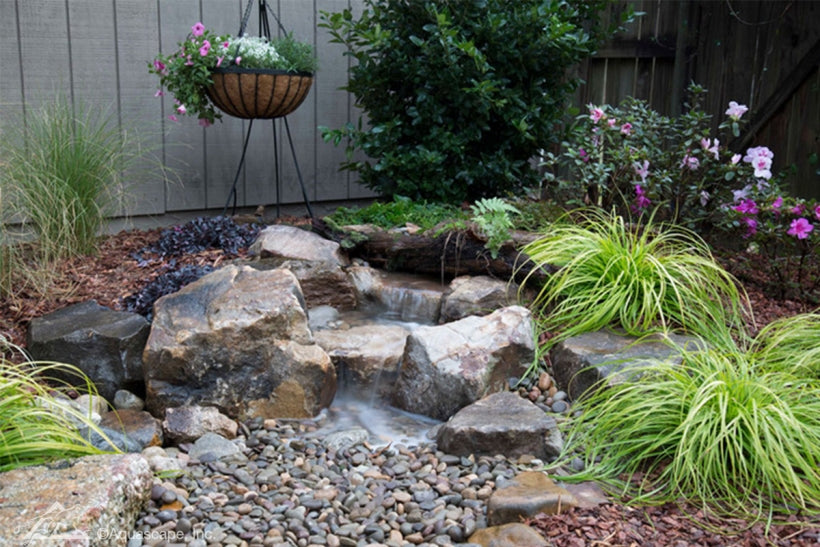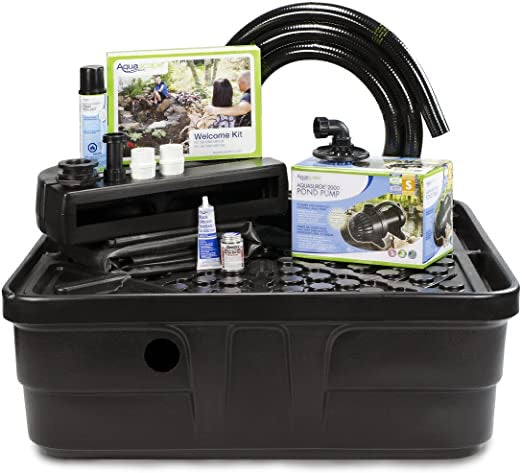 Hand Feed Your Pond Fish
Watch this video to learn how.