Regular price
£24.98
Sale price
£19.15
Unit price
per
Sale
Sold out
Professional Black Waterfall Foam
*****Free Shipping Last Few Can in Summer Sale*****
Create a sleek, professional look for your project with Professional Black Waterfall Foam. This black sealant will give any waterfall project a perfect flow and a finish that should go unnoticed. Give it a try today and create something unique!
This professional black waterfall foam is an expanding black polyurethane foam. Available in the UK for DIY or Professional applications, it is ideal for filling gaps and spaces between waterfall and stream rocks.
This black waterfall sealant helps pond and water feature builders optimise the flowing water. For precision water flow control for use with Economy Foam Gun Applicator (#54003),  This product is black, so it's easily hidden and safe for fish and plants.
Expandable black waterfall foam was created for professionals who install waterfalls for customers. Unlike motor or silicone, black waterfall foam expands to fill voids between the gaps in the waterfall. Whether next to the waterfall filter or between framing rocks, this waterfall foam is designed to divert the moving water over the top of the stones.
The waterfall foam will also not crack in freezing conditions like mortar. This fish-friendly waterfall foam sealant is less visible than the yellow insulation foam builders use (this builder's foam is not designed for pond use). They are designed to last 20 years with exposure to the elements, which makes them perfect for residential or commercial water features.
This black waterfall foam sealant allows the user to be creative when installing a water feature. It dries fast within 30 mins, and can be moulded and cut. The net weight of the product is 680 grams (24OZ) 
It's a reliable solution that lasts for years, giving every water feature an impressive and professional finish. Plus, the black is designed to hide discreetly, so you can get perfect results without sacrificing the natural look.
how to use black waterfall foam, a guide to using pond waterfall foam, black expanding foam uk, pond foam, pond expanding foam, aquascape waterfall foam, black expanding foam, black waterfall foam, waterfall foam, waterfall foam sealant how to use, pond waterfall foam, waterfall foam sealant, black landscape foam, expanding foam, professional black waterfall foam, foam pond, aquascape, foam, pondless waterfall, waterfall construction, water feature, 
Share
Have any of these questions?
Shipping

Our shipping fees apply to UK residents. If you're further afield then reach out to us with your order, then dispatch cant calculate the shipping fees
View full details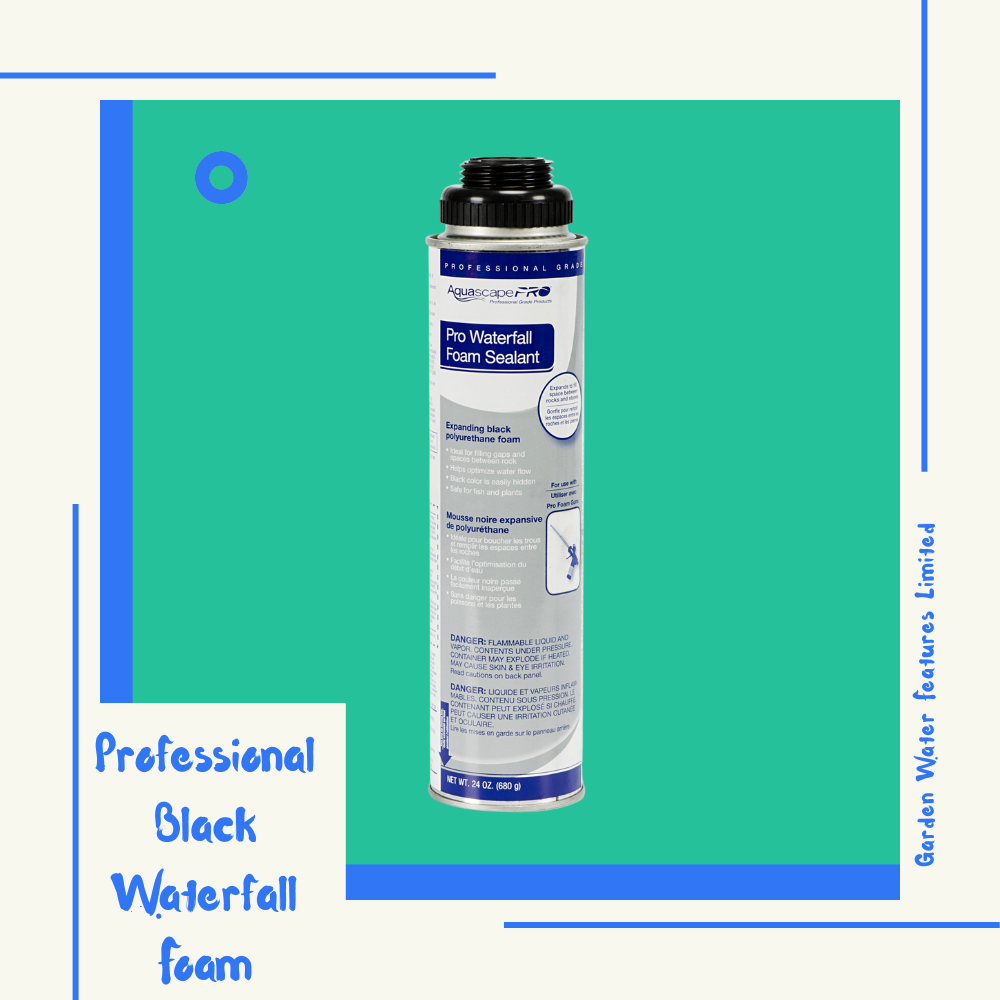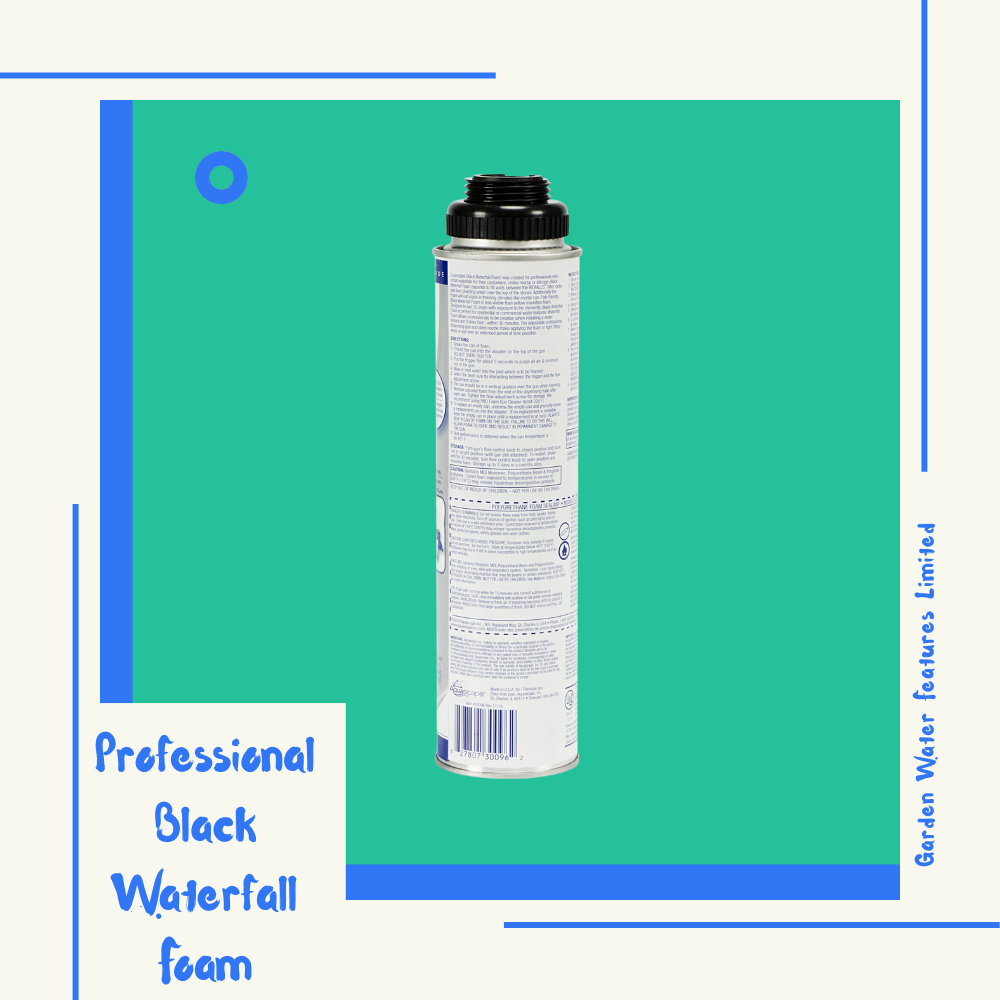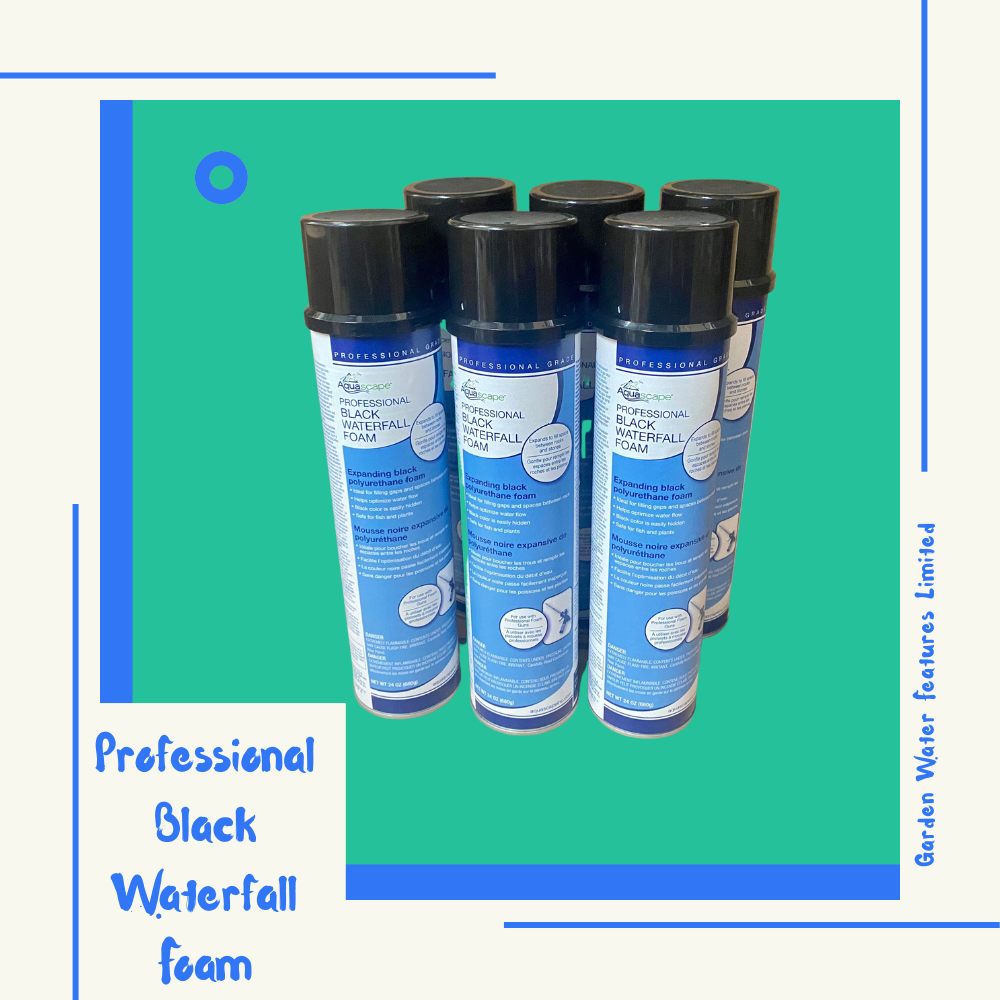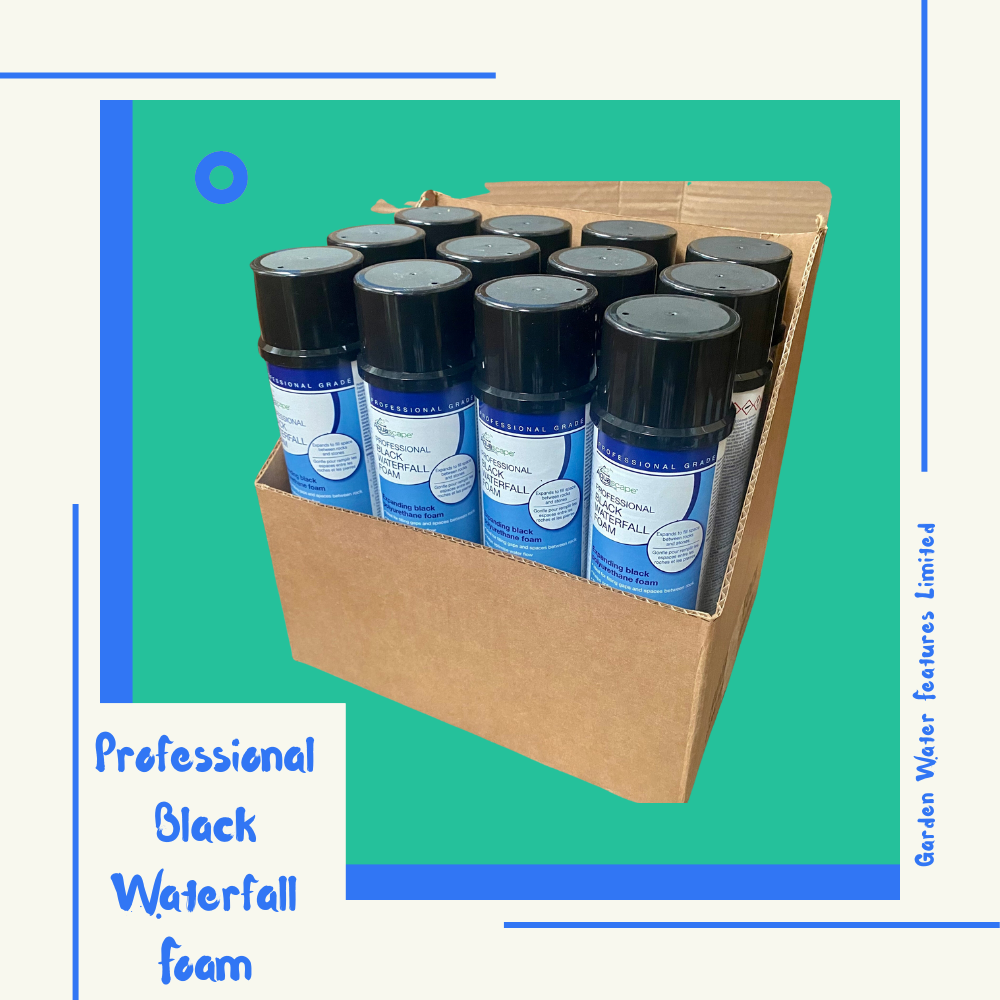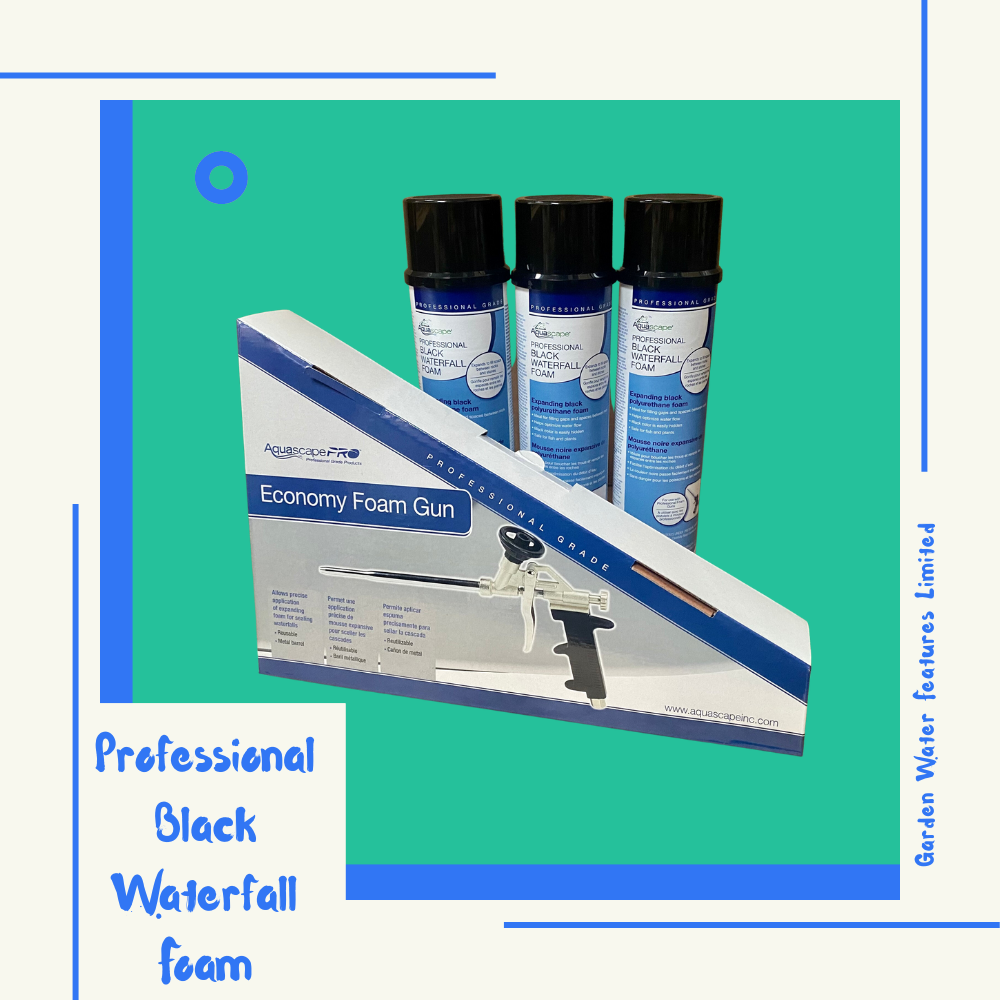 Hand Feed Your Pond Fish
Watch this video to learn how.