Regular price
£47.48
Sale price
£39.98
Unit price
per
Sale
Sold out
These AquaBlox® are the leading product in the industry; water feature shops are the leading UK Dealers of these Aquascape Aquablox.
The Aquascape AquaBlox® small water storage module displaces the water for use with Pondless® Waterfalls, RainXchange reservoirs (rainwater harvesting), and other water feature applications.
Small Aquablox dimensions are as follows: 
68.5cm long by 41cm wide by 24cm high

26.5 x 16 x 9.5 inches (LxWxH) 
Each Small AquaBlox® total water volume:
The total volume of the space for a single small AquaBlox is 68,544 cubic centimetres (cc). To work out the amount of water, we times this number by 0.95 as 5% of the space is made up of the plastic, so that results in 95% of the space can be water.
Total water volume per Small AquaBlox = 65,116.8 cubic centimeters (cc)
65 litres of water

0.0651 Cubic Meters
Approximately 7.4 gallons of water per cubic foot.
The small AquaBlox® allows over three times more water storage capacity than gravel alone. Due to evaporation rates, this extra storage capacity will mean less time to top off the reservoir.
Each AquaBlox® for sale in the UK are manufactured using recycled materials and designed to efficiently maximise water storage capacity, providing the ability to hold more water with a smaller reservoir footprint. Sometimes, there are tags in the manufacturing process, but this will not affect the product's strength—8-ton direct loading capacity per square meter (extra supports can be added or removed as needed).  
Using AquaBlox® replace roll and pebble in the Pondless® waterfall/stream basin. Removing the pebble from the basin means less work; with the AquaBlox®, there is more water volume in the same area, providing years of trouble-free enjoyment and allowing for installation in various situations.
Aquascape AquaBlox® are easy to clean, less prone to clogging, and come complete with the top, bottom, two sides, and four structural supports that come as a flat pack easily assembled. 
Pond Advisor says...
These small aqua blocks are very sturdy and are easy to install; you don't have to dig as much as with the larger AquaBlox® due to their size and depth of them. So you can spread the load by digging out broader and shallower than deeper. 
AquaBlox® are a speciality item and one-time purchase; we have used these for years on several projects, i.e. aquascape pondless waterfall systems, aquascape wetland filter systems, aqua blocks for ponds, AquaBlox® wetlands,
Are you looking for more info? Click the links. 
How to assemble aquablox, large aquablox uk, aqua blocks uk, aquablox uk, aquascape ponds uk,
Share
Have any of these questions?
Shipping

Our shipping fees apply to UK residents. If you're further afield then reach out to us with your order, then dispatch cant calculate the shipping fees
View full details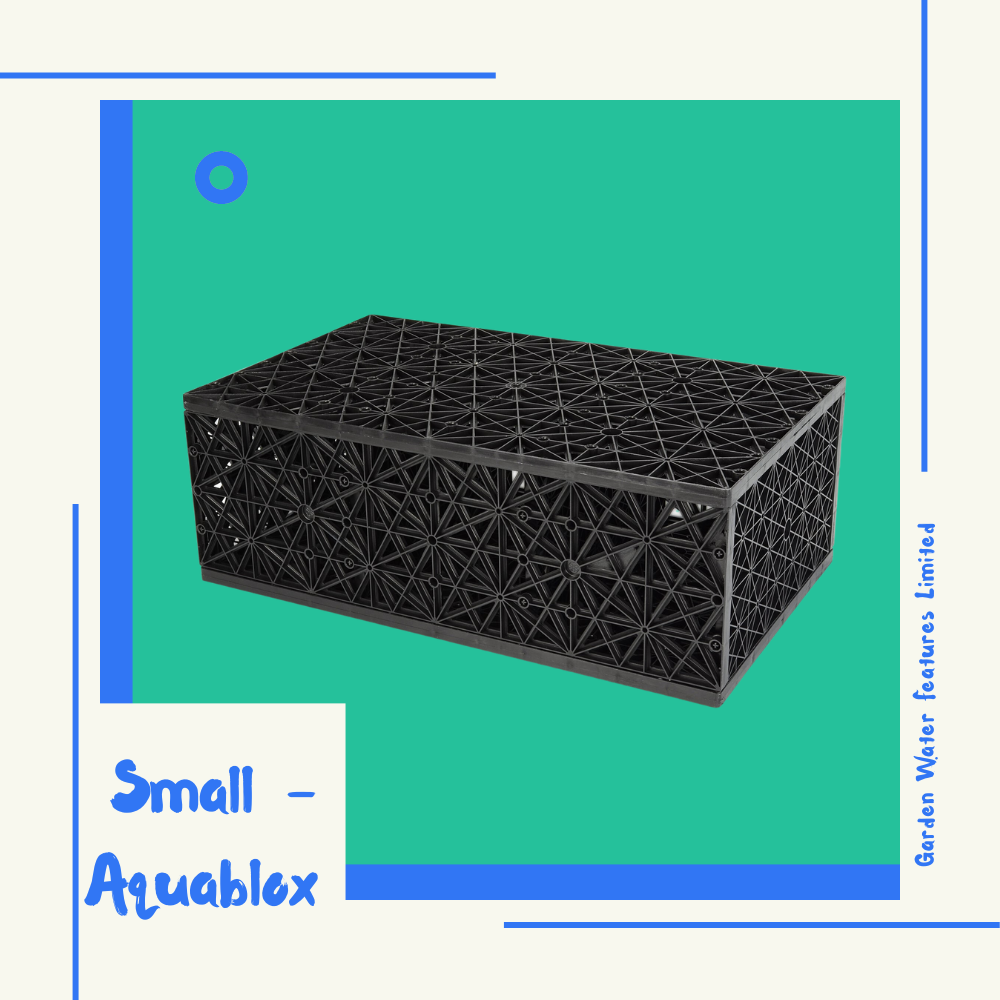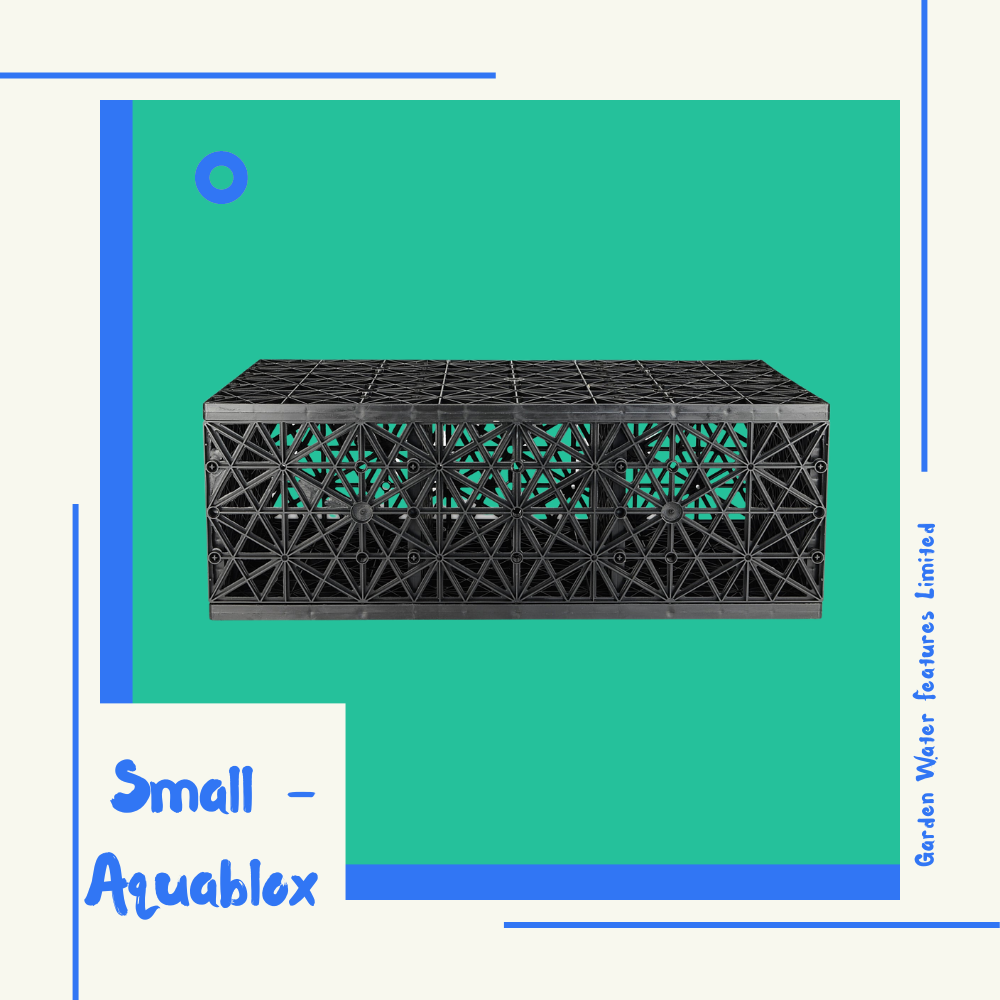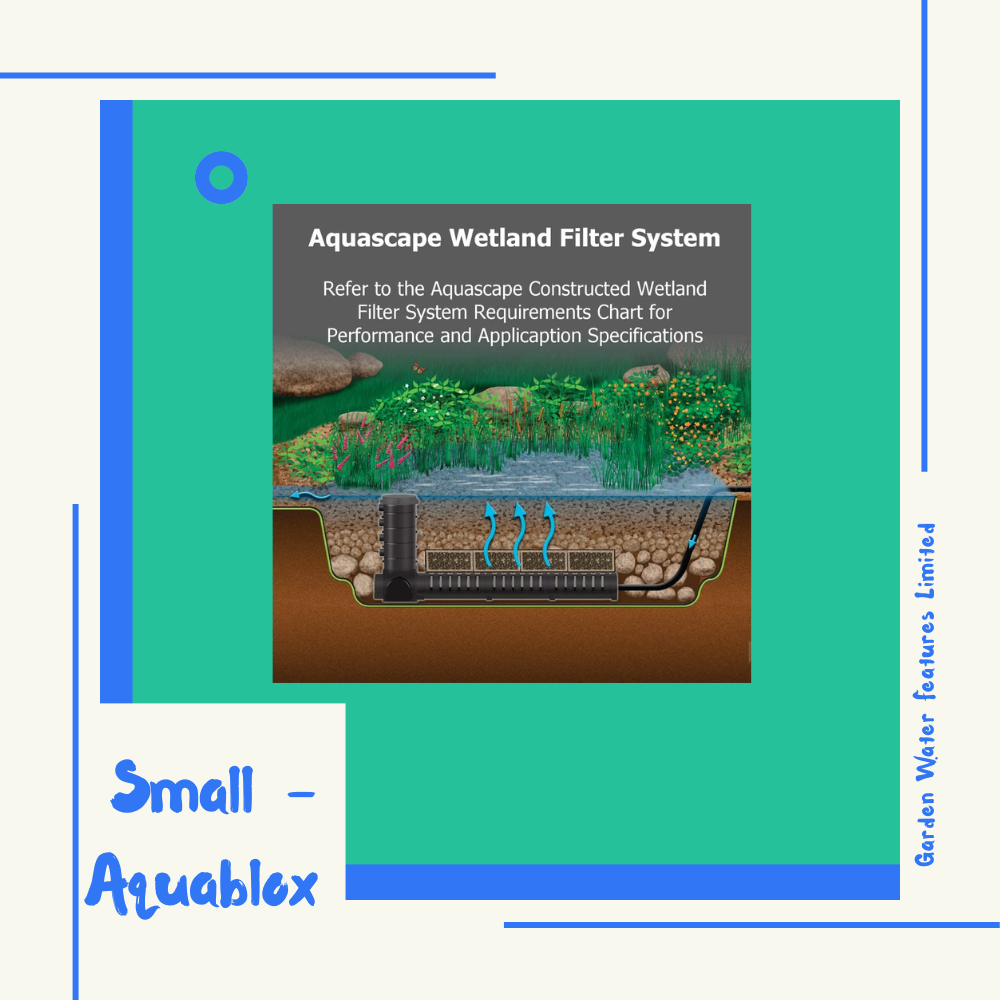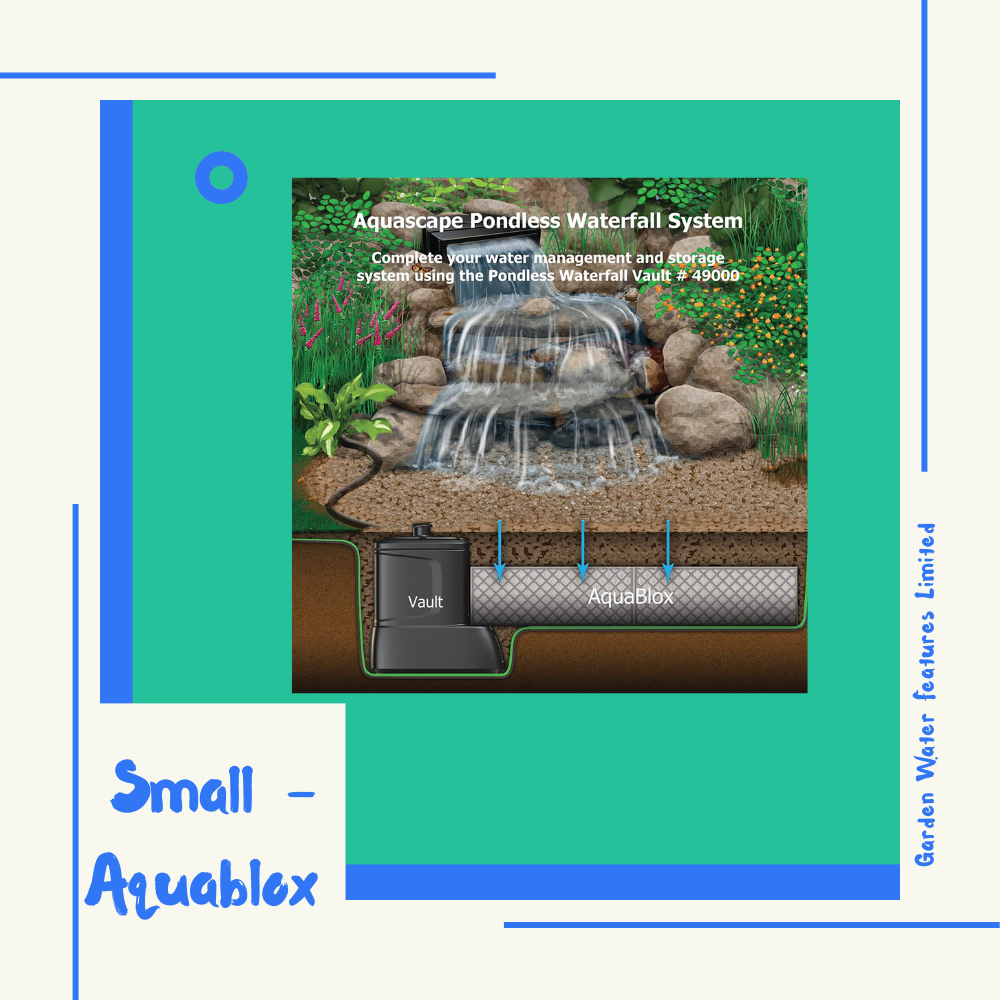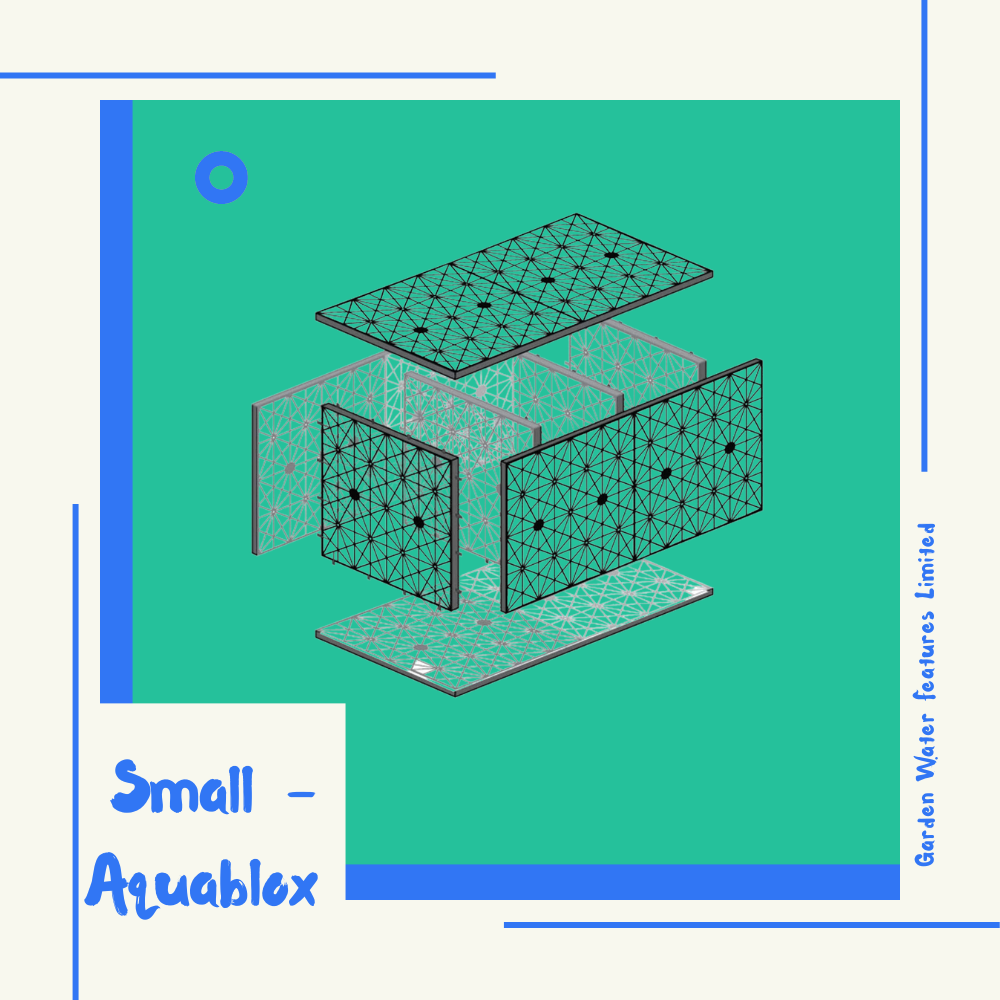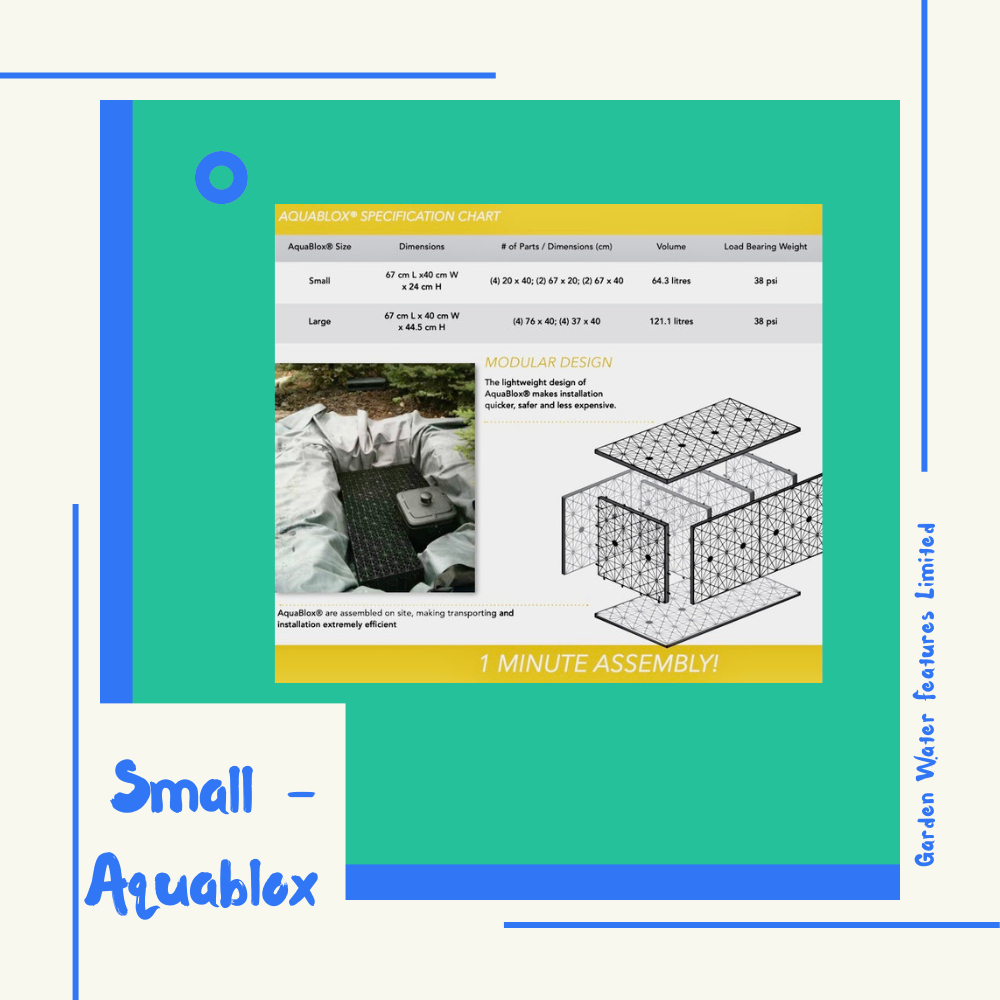 Hand Feed Your Pond Fish
Watch this video to learn how.