Regular price
£2,171.65
Sale price
£2,082.48
Unit price
per
Sale
Sold out
Transform Your Garden with the Aquascape Pond Kit for the UK - Small
Are you seeking a beautiful, low-maintenance pond kit to elevate your outdoor living space? Discover the Small Aquascape Pond Kit for the UK – an Ecosystem Pond that will transform your garden into a serene oasis. As a landscape designer and a pond enthusiast, Emma Thompson knows the value of a high-quality pond kit that is easy to install and built to last.
Experience the Beauty of Nature
Imagine stepping into your garden and being greeted by the soothing sounds of a waterfall and the sight of vibrant aquatic plants. The Aquascape Pond Kit UK lets you create a naturally balanced pond that works harmoniously with Mother Nature. Say goodbye to tedious maintenance and hello to clean, healthy water in your pond.
Designed by Pond Professionals
The Aquascape Pond Kit UK is not just any pond kit. It's been designed and built by pond professionals creating backyard kits since 1991. With their expertise, you can have peace of mind that every component in the kit is carefully selected to complement each other, making your pond-building journey a breeze.
All-in-One Convenience
No more searching for individual components. The Aquascape Pond Kit UK – Small includes everything you need on a single pallet. It's all here, from the Signature Series 400 Pond Skimmer to the UK EcoWave Pond Pump - 8000 (Lt Per Hour). You can sit back, relax, and watch the videos provided to see how easily your dream pond comes to life.
A Family-Friendly Pond
As a busy parent, Emma understands the importance of a family-friendly pond. The Aquascape Pond Kit UK ensures safety and joy for your kids with its maximum depth of 60cm (2') and high-quality pond liner. It's a space where your family can create lasting memories together.
Technical Details
Pond Skimmer: Signature Series 400
Waterfall Filter: Signature Series 1000 BioFalls®
Rock Tray
100 BioBalls Biological Filter Media
UK EcoWave Pond Pump - 8000 (Lt Per Hour)
Flexible Solvent Weld PVC Pipe
Pond Liner: 1mm EPDM Liner
Non-Woven Geotextile Underlayment
Pump Check Valve Assembly
Automatic Dosing System for Ponds - Includes Water Treatment
Installation Kit: Silicone Sealant, EPDM Liner Patch, Pond and Waterfall Foam Sealant, Glue
Price: £2,498.98
Limited Time Offer: Download Your Aquascape Pond Owners Manual for Free!
Take advantage of this exclusive opportunity to create your dream garden pond with the Aquascape Pond Kit UK - Small. Join thousands of satisfied pond owners in America, the UK, and Europe. Garden Water Features Limited brings you a pond kit that adds beauty to your garden and simplifies your pond-building journey.
Experience the Aquascape Lifestyle Today!
Click the button below to transform your outdoor space with the Aquascape Pond Kit UK - Small. Limited stock is available, so act fast and claim your pond kit now.
Share
Have any of these questions?
Shipping

Our shipping fees apply to UK residents. If you're further afield then reach out to us with your order, then dispatch cant calculate the shipping fees
View full details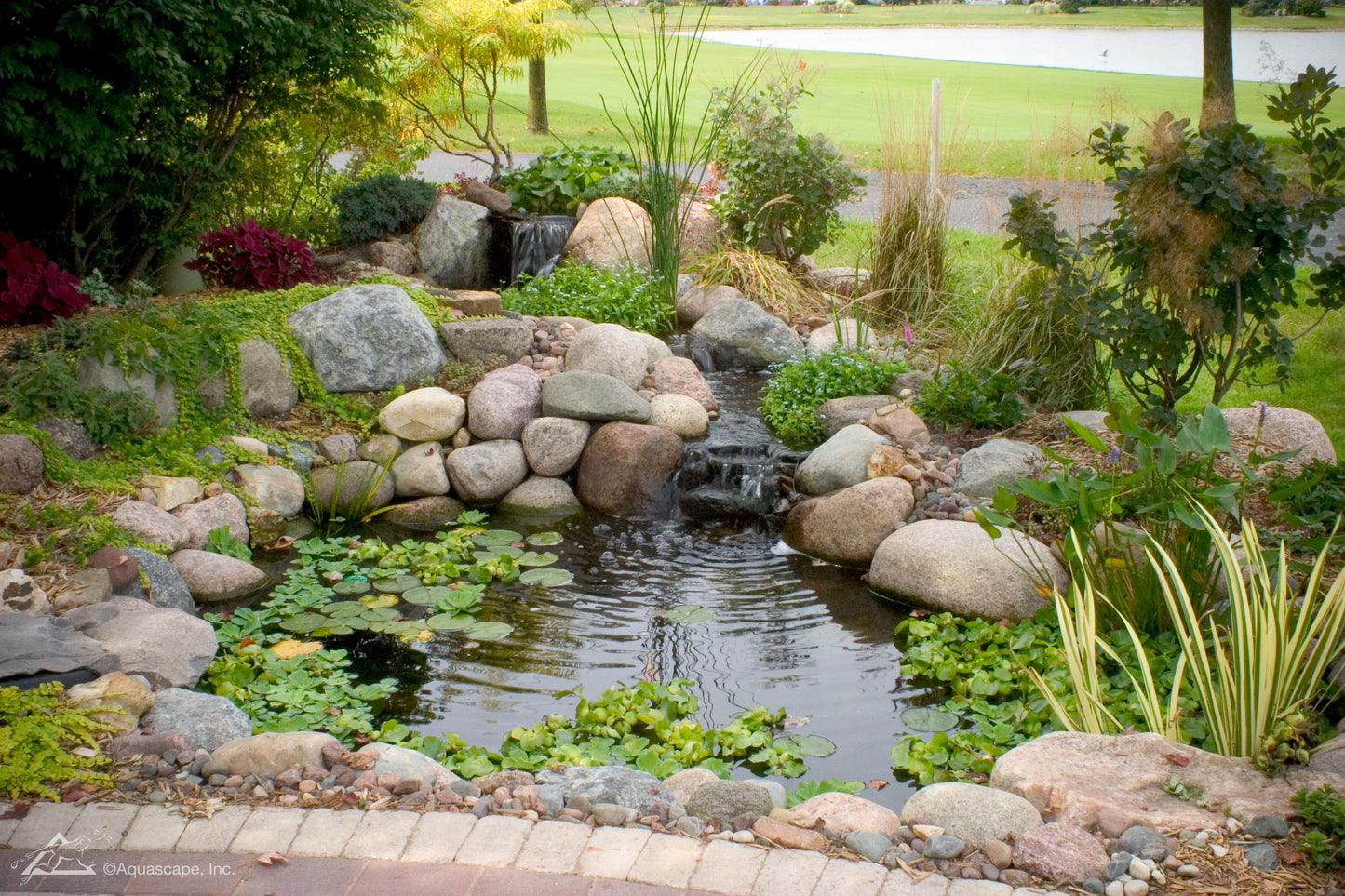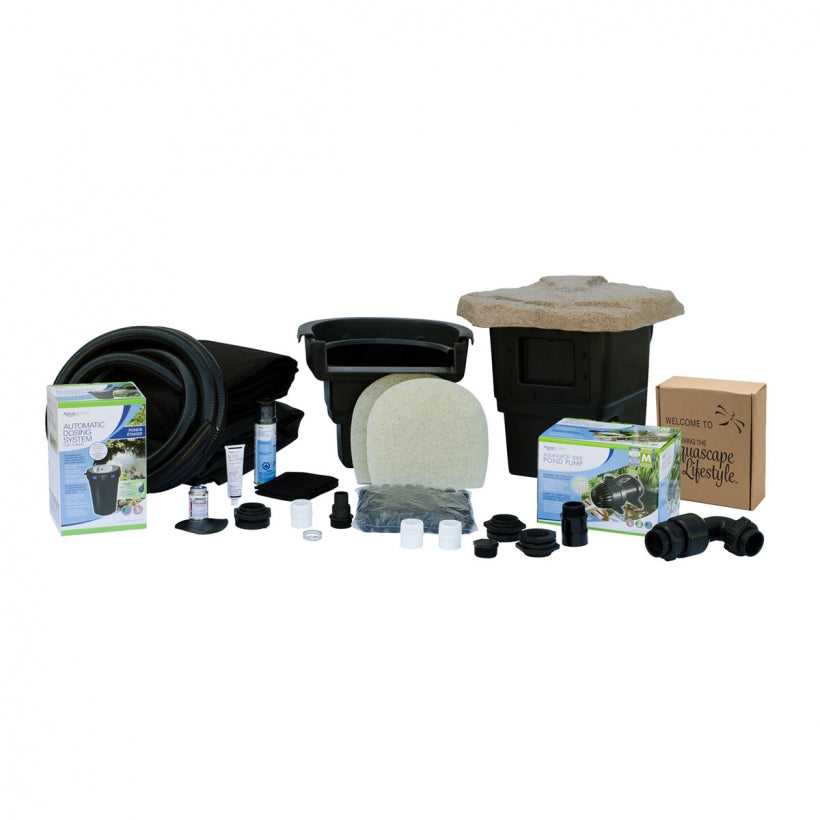 Hand Feed Your Pond Fish
Watch this video to learn how.