Regular price
Sale price
£45.83
Unit price
per
Sale
Sold out
Maintain for Ponds is the #1 treatment for ponds. Aquascape Maintain for Ponds XT combines our most effective pond water treatments into one powerful formulation to successfully keep ponds clean, clear, healthy, and maintenance-free. This easy-to-use water treatment contains a powerful blend of beneficial bacteria, phosphate binder, flocculant, and pond detoxifier to support a healthy ecosystem and clear water conditions.
The bacteria blend includes lithotrophic, heterotrophic, and photosynthetic bacteria strains, keeping pond water healthy, beautiful, and safe for pond fish. The included phosphate binder locks up excess nutrients that could otherwise cause issues with water quality, and the flocculant quickly clears cloudy water by clumping suspended debris. A pond water detoxifier is added to the formulation to remove and detoxify chlorine, chloramine, heavy metals, and other toxins, making your pond water safe for fish and plants. Maintain for Ponds XT is safe for fish, plants, pets, and wildlife. Maintain for Ponds XT is also available in an extra strength, triple-concentrated (3X) formula for use in larger ponds or for extending the duration between re-fills.
Share
Have any of these questions?
Shipping

Our shipping fees apply to UK residents. If you're further afield then reach out to us with your order, then dispatch cant calculate the shipping fees
View full details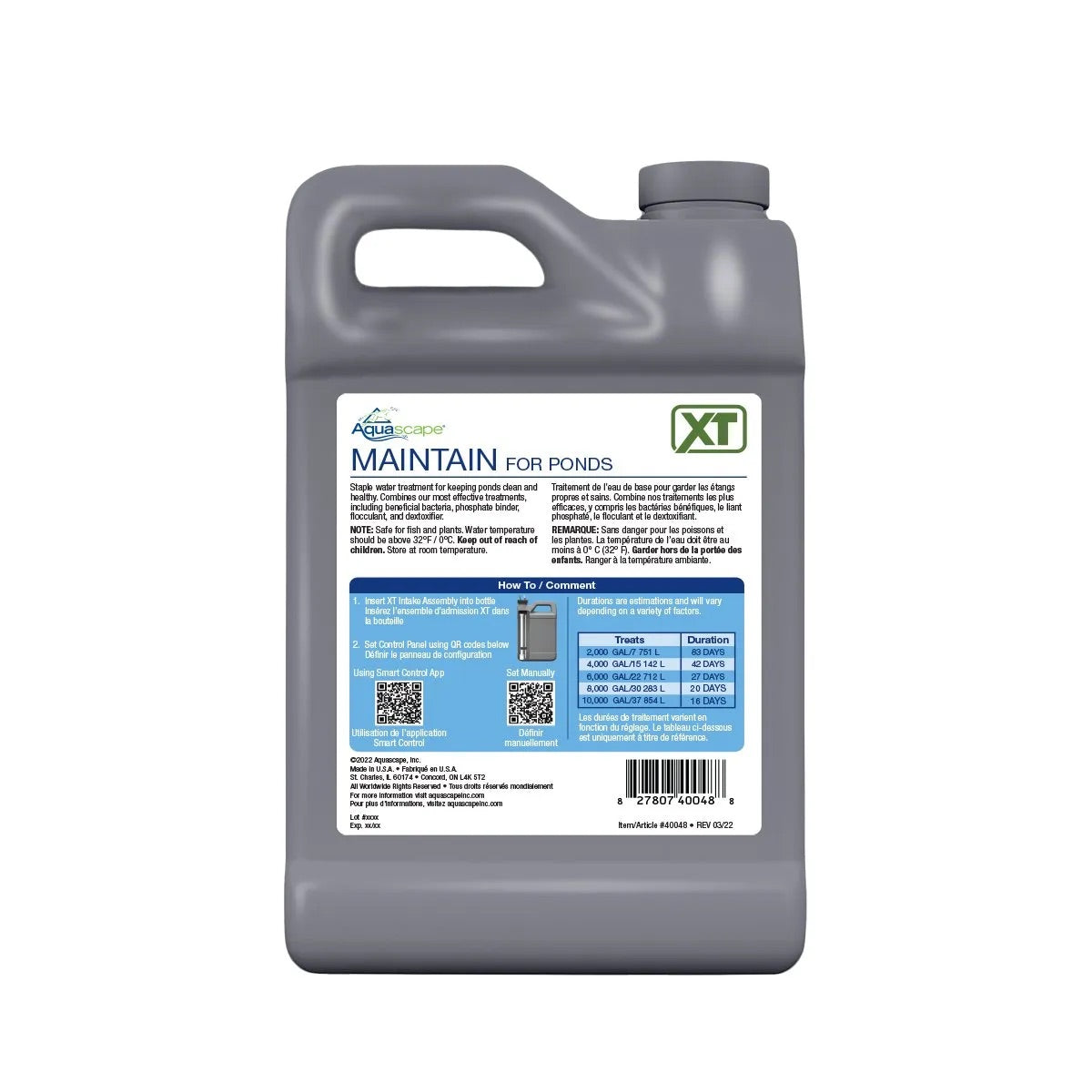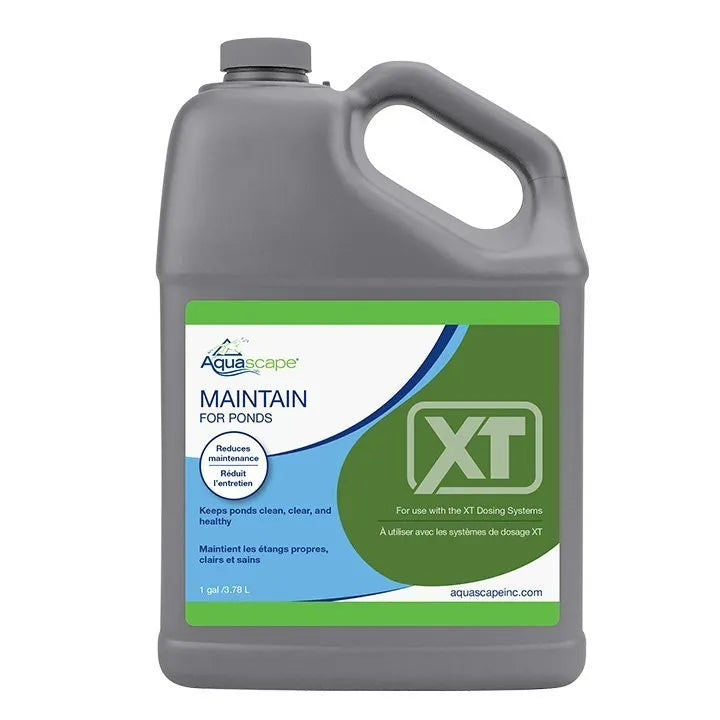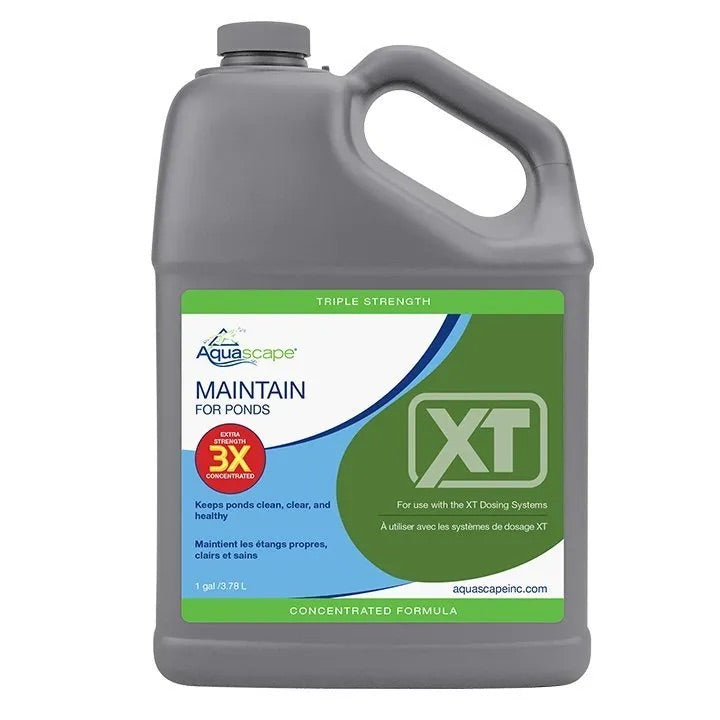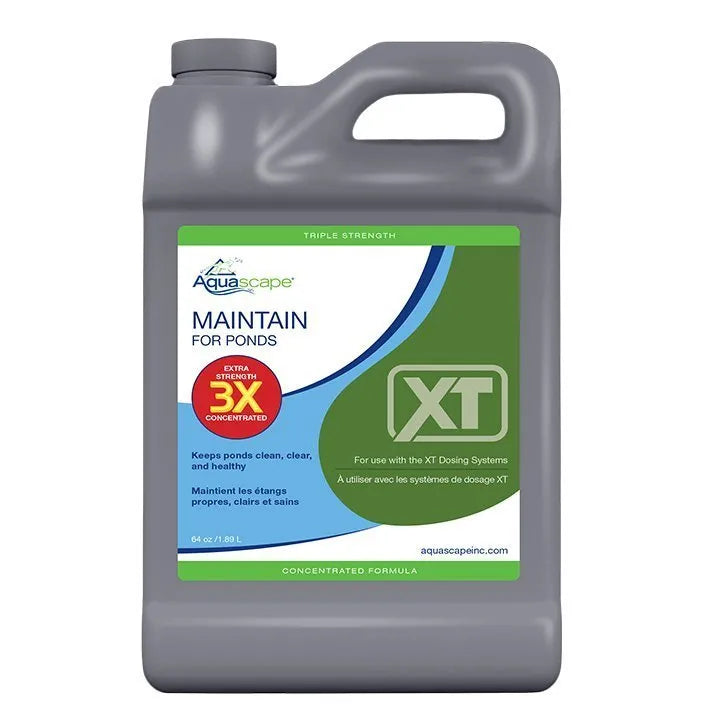 Hand Feed Your Pond Fish
Watch this video to learn how.