Regular price
£133.32
Sale price
£116.65
Unit price
per
Sale
Sold out
Introducing the Aquascape Faux Log Fish Cave: The Ideal Hideaway for Your Aquatic Friends

Are you searching for the perfect hiding spot for your beloved fish? Look no further than the Aquascape Faux Log Fish Cave! Let's delve into the exceptional features that make our Aquascape Faux Log Fish Cave stand out from the competition:

1. Ultra-Realistic Log Design: Our Faux Log Fish Cave perfectly replicates the appearance of a weathered log, providing a natural and authentic feel to your pond. Its lifelike texture and design create an inviting hideaway for your fish.

2. Spacious and Versatile: With its ample interior space, our Fish Cave allows fish of all sizes to hide, play, and explore. The generous room inside ensures your aquatic companions a comfortable and secure environment.

3. Durable and Fish-Safe: Crafted from high-quality materials, our Fish Cave helps the well-being of your pond fish. It is designed to withstand the elements, ensuring long-lasting enjoyment and providing a haven for your fish.

4. Enhances Pond Aesthetics: The Aquascape Faux Log Fish Cave seamlessly blends into any pond environment, adding a touch of natural beauty. Its rustic appearance enhances the overall aesthetics of your outdoor space, creating a tranquil and harmonious atmosphere.

5. Easy Installation: Our Fish Cave is designed for easy installation. Place it in your pond, and your fish will have a brand-new retreat. It requires no complicated setup or additional tools, making it convenient for pond owners.

Ready to enhance your pond and provide your fish with the ultimate sanctuary? Choose the Aquascape Faux Log Fish Cave today and create a serene and captivating environment for your beloved fish. Order now and let your fish experience the beauty and comfort they deserve.

However, if you want to compare our product to other fish shelters, we have listed others below with their top features.

1. Mesh Koi Shelter
The Mesh Koi Shelter is a durable shelter made from a mesh material that provides a haven for your fish.
- Sturdy mesh construction allows for water flow
- Protects from predators
- Easy to clean and maintain
- Lightweight and easy to move around in the pond
- Offers a natural look in the water

2. Koi Kastle
The Koi Kastle Fish Shelter is a floating shelter designed to offer refuge and protection for your koi fish.
- Floating design provides a safe space for fish
- Multiple entry points for fish to swim in and out
- Made from durable and non-toxic materials
- Provides shade and reduces stress in the pond
- Easy to anchor and adjust in the water

3. Wooden Aesthetic Fish Shelter
The Wooden Aesthetic Fish Shelters are beautifully crafted wooden structure that blends in naturally with your pond environment.
- Handcrafted from high-quality wood
- Provides a visually pleasing addition to the pond
- Offers a sheltered space for fish to hide
- Safe and non-toxic materials used in construction
- Durable and weather-resistant for long-lasting use

4. Nycon Koi Kastle
The Nycon Koi Kastle is a durable plastic fish shelter that provides a secure refuge for your koi fish.
Top 5 Features:
- Fish-friendly design with no sharp edges
- Offers protection from predators and harsh weather conditions
- Easy to clean and maintain
- Provides a naturalistic hiding spot for fish
- Suitable for both small and large ponds

In summary, while the competing products offer unique features and benefits, the Aquascape Faux Log Fish Cave surpasses them all. Its ultra-realistic log design, spacious interior, durability, pond-enhancing aesthetics, and easy installation make it the top choice for fish enthusiasts seeking the perfect hideaway for their aquatic companions.

Now go back to the top of the page to know why our offering is the ultimate choice for pond fish enthusiasts like you.

Share
Have any of these questions?
Shipping

Our shipping fees apply to UK residents. If you're further afield then reach out to us with your order, then dispatch cant calculate the shipping fees
View full details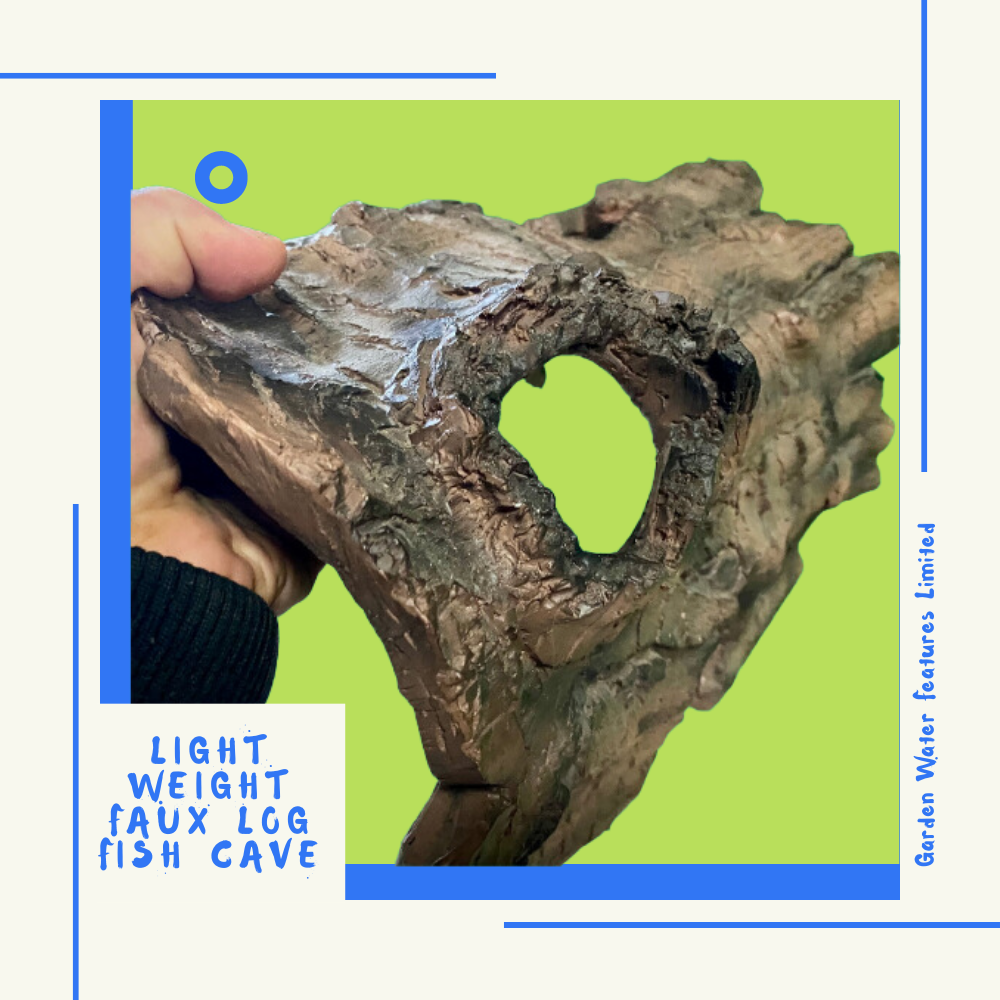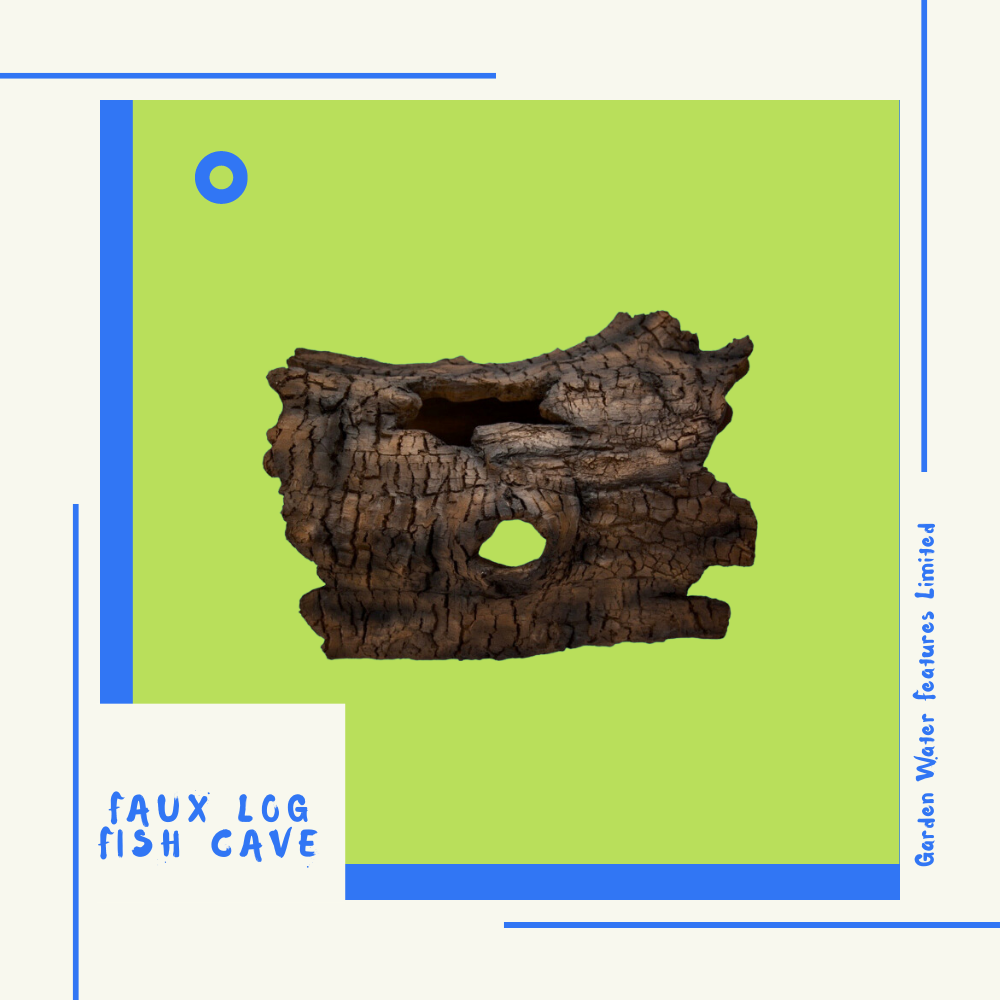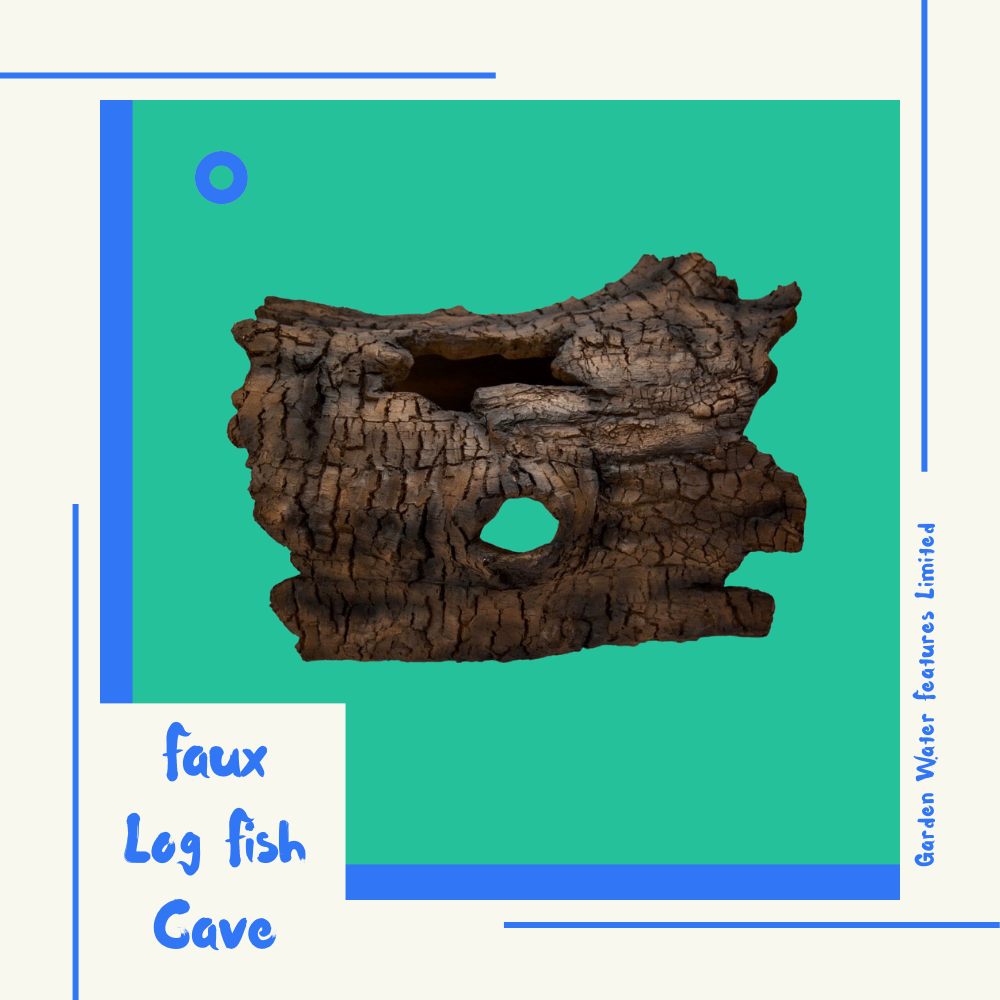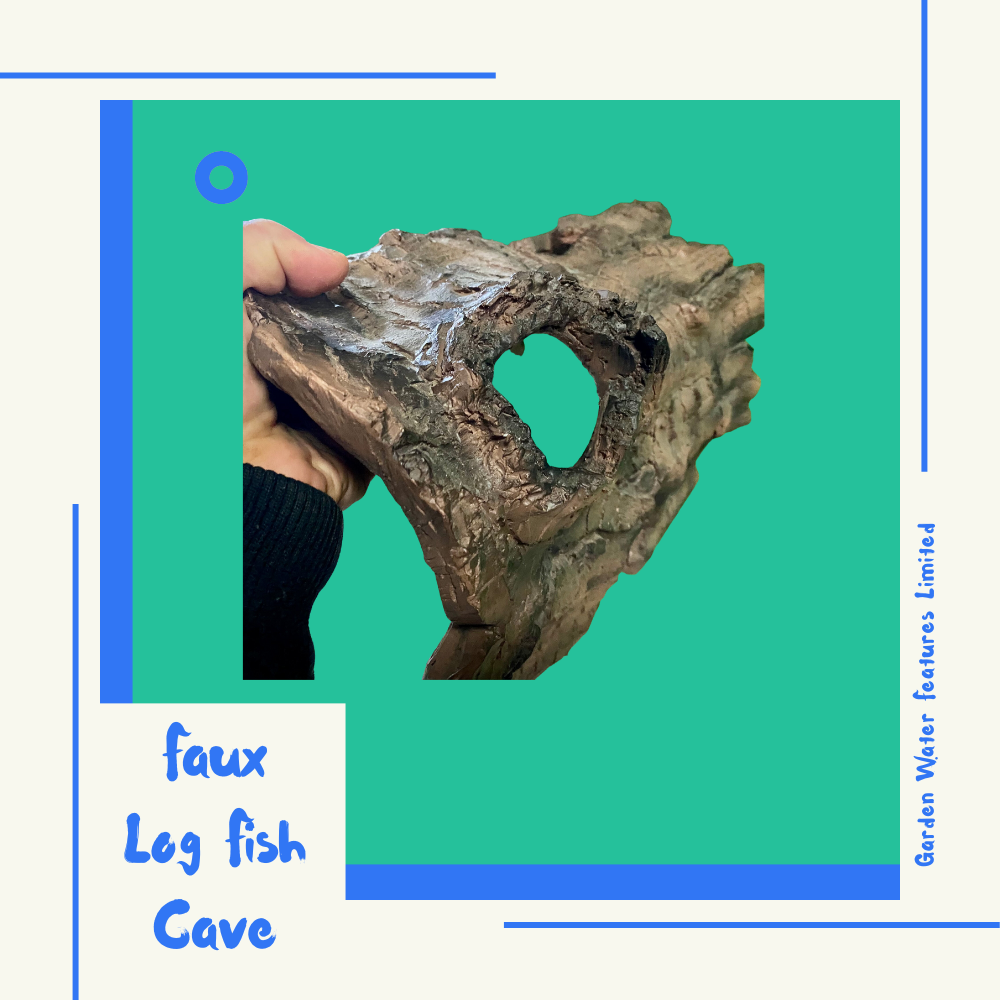 Hand Feed Your Pond Fish
Watch this video to learn how.