Regular price
£149.98
Sale price
£108.32
Unit price
per
Sale
Sold out
Transform Your Garden with the DIY Pond Waterfall Filter Box
Discover the simplicity and joy of crafting your waterfall right in your garden. At Garden Water Features Limited, we offer you a chance to unleash your creativity and create your tranquil space with our DIY Pond Waterfall Filter Box. Priced at just £129.98, this product delivers the perfect blend of affordability, quality, and functionality.
Designed for You
This compact, user-friendly pond filter is ideally suited for small ponds and more significant water features up to 4000 litres. Whether you're a garden designer looking for a cost-effective solution or a passionate homeowner wanting to add a special touch to your garden, our DIY Pond Waterfall Filter Box ticks all the boxes.
Efficiency and Aesthetics in Harmony
Our DIY Pond Waterfall Filter Box provides efficient mechanical and biological filtration. But it doesn't stop there. With a waterfall feature built in, it's not just about the cleanliness and health of your pond—it's also about the aesthetic appeal that only the sound and sight of flowing water can bring.
Features and Benefits:
Designed for filtering small ponds and water features up to 4000 litres
Efficient mechanical and biological filtration
Built-in waterfall feature for added aesthetic appeal
Compact design that can easily fit into new or existing ponds
Includes filter mat and biological filter media net
5-Year Limited Warranty
What's in the Box:
A filter mat
A biological filter media net (Bio Balls sold separately)
A support rack
A multi-hose fitting
Performance Specifications:
Maximum Flow Rate: 20,000 LPH
Max Pond Volume: 4,000 Litres
Inlet Fitting Dimensions: above hose tail (25mm, 32mm, 40mm)
Filter Dimensions: 51cm L x 38cm W x 32cm H
Easy Integration and Installation
You'll find it's a breeze to incorporate this filter box into your garden's landscape. Use rocks or other creative materials to blend the filter into the surroundings naturally. Water loss is effectively minimised with an extended snout and integrated drip edge.
Quality and Convenience at Your Fingertips
We understand the need for simple yet effective solutions. That's why our DIY Pond Waterfall Filter Box is designed to be easy to install and maintain, ensuring you enjoy clear and healthy water without the hassle.
Experience the harmony of nature, brought to life with our DIY Pond Waterfall Filter Box. Transform your garden into a serene escape.
Take advantage of this opportunity to bring your garden to life. For only £129.98, you can enhance the beauty of your outdoor space. Purchase now and start the transformation. We deliver nationwide, ensuring your garden's new addition arrives safely at your doorstep. Your tranquil oasis awaits.
Does a pond with a waterfall need a filter?
You must acquire a filter for your pond. Without a doubt, a pond filter is crucial to maintaining a healthy pond ecosystem. The most optimal pond filter system not only adds to the longevity of your pond but also minimizes the maintenance required. Furthermore, it creates a safe environment for all living creatures, including animals, fish, and humans.
Do I need a Waterfall Filter?
The need for a waterfall box in your garden pond depends on various factors and your specific goals for the ornamental pond.
Here are some considerations:
Filtration: Waterfall boxes can be part of the pond's filtration system. The flowing water over the rocks and filter media in the box helps to trap debris and provide surface area for beneficial bacteria to colonize, promoting biological filtration. This can lead to better water quality and a healthier pond ecosystem.
Aesthetics: Waterfalls can enhance the visual appeal of your pond. The sound and movement of cascading water can create a more enjoyable and tranquil atmosphere in your outdoor space.
Oxygenation: The cascading water from a waterfall box can help oxygenate the pond. Adequate oxygen levels are essential for the health of fish and other aquatic life.
Maintenance: A well-designed waterfall box can help reduce maintenance requirements by trapping debris and preventing it from settling in the pond, which may lead to water clarity issues.
Cost: Installing a waterfall box will incur some cost, so you must consider your budget and whether its benefits align with your needs and preferences.
Pond Size: A waterfall box may not be necessary for smaller ponds, as the natural processes and other filtration options might be sufficient to maintain water quality. On the other hand, larger ponds or those with significant fish populations may benefit from the additional filtration capacity a waterfall box provides.
Share
Have any of these questions?
Shipping

Our shipping fees apply to UK residents. If you're further afield then reach out to us with your order, then dispatch cant calculate the shipping fees
View full details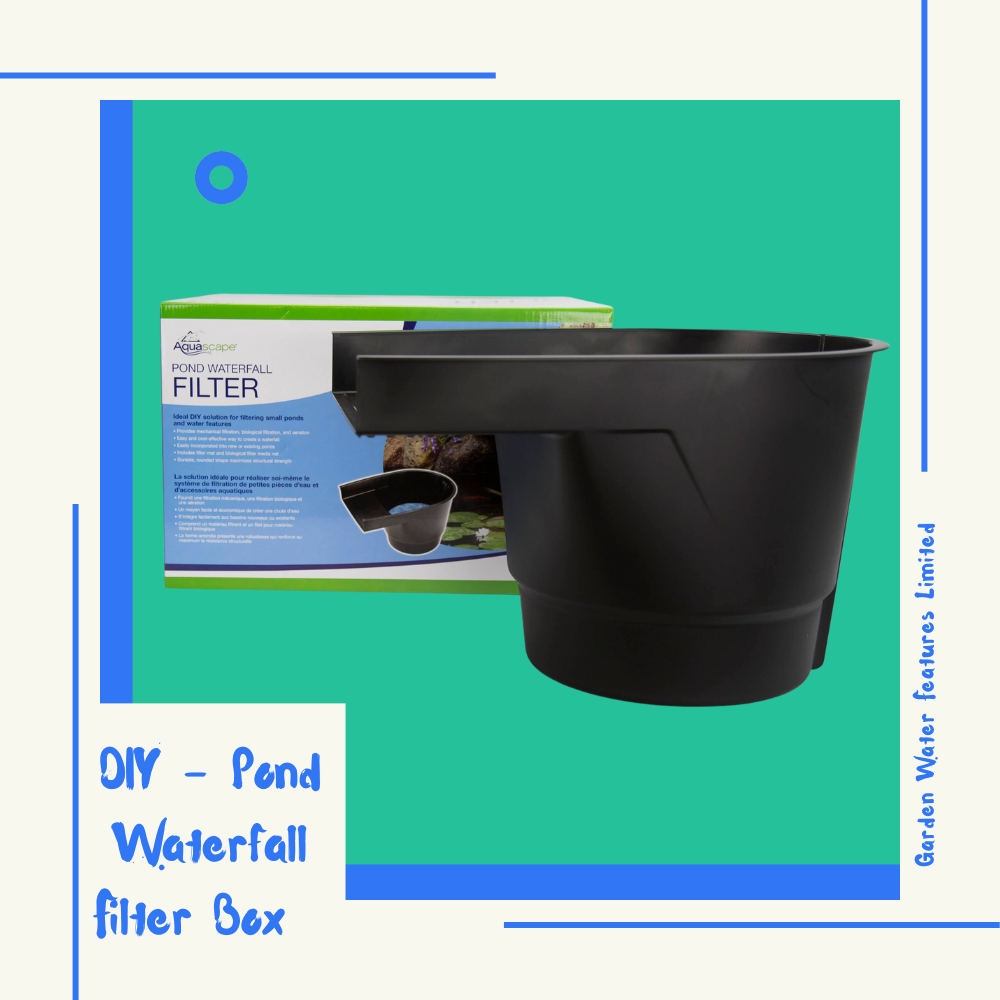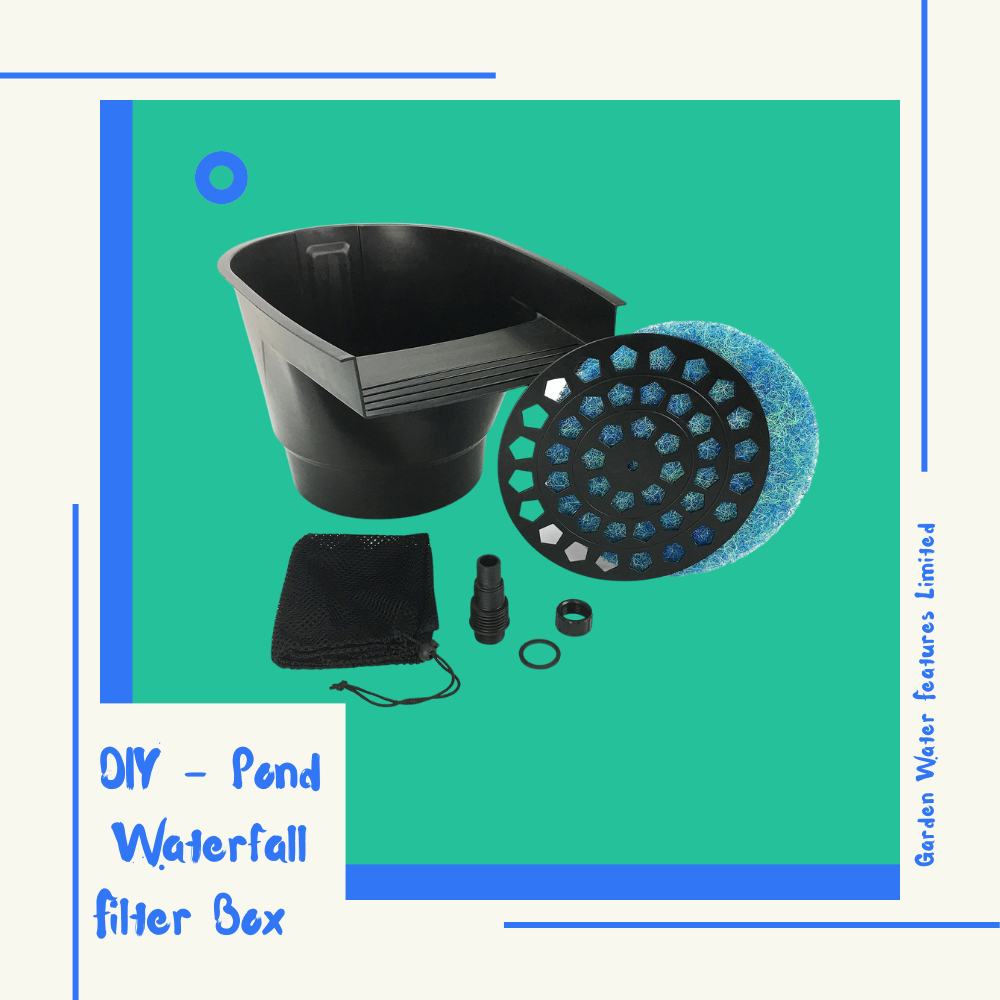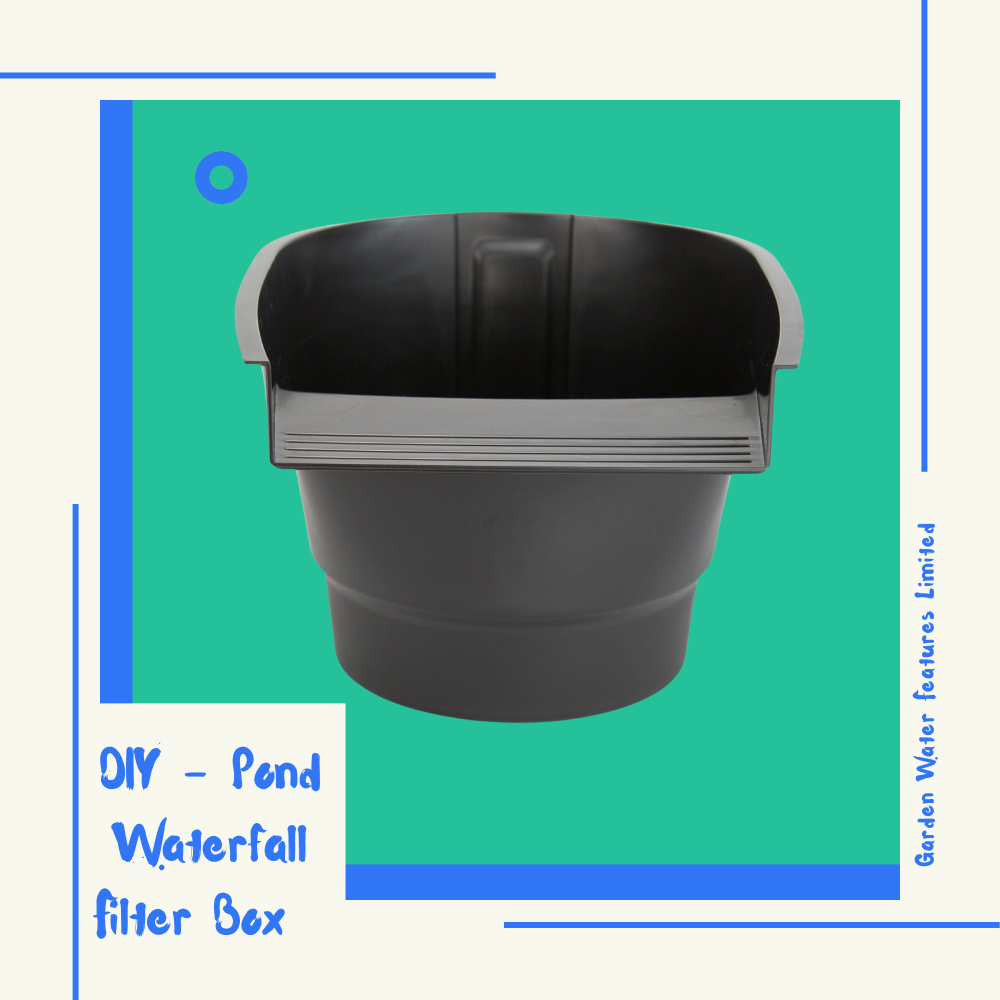 Hand Feed Your Pond Fish
Watch this video to learn how.