Regular price
£49.98
Sale price
£41.65
Unit price
per
Sale
Sold out
Discover a Spectacular Finishing Touch for Your Garden Water Feature
At Garden Water Features Limited, we understand the hard work that goes into creating a beautiful outdoor living space for clients. Our 'Welcome Kits' make the perfect finishing touch to any garden water feature. Whether it's a grand waterfall, a peaceful pond or a decorative water feature, our welcome kits ensure you have everything you need to make the most of your new garden water feature.
Cherish the Beauty of Your New Addition
For just £49.98, you can offer your clients a comprehensive welcome kit that enhances their water feature experience. The welcome kit provides detailed instructions along with a special gift to ensure your clients can fully appreciate and enjoy their new water feature. After all the hard work you've put into creating a beautiful oasis, it's important to give your clients a warm welcome as you present them with your masterpiece – a serene and tranquil place of undeniable beauty.
The Details that Make a Difference
Expert Instructions: The welcome kits include comprehensive printed instructions to help maintain and preserve the new garden water feature. These guidelines are crafted by experienced aquascape professionals and are user-friendly, making them easy to comprehend for any level of expertise, from experienced landscapers to those who are new to water features.
Special Gift: To enhance your client's experience, every welcome kit includes a special gift. This is a way of expressing gratitude for their trust in your company and choosing to do business with you.
Universal Application: Be it a pond, waterfall, or a decorative feature - our welcome kits perfectly complement these water features.
Experience the Transformation
Watch as your garden transforms into a picturesque scene from a home decor magazine. With the 'Welcome Kit for Ponds', you're not just buying a product. You're investing in a stunning outdoor lifestyle.
Why Choose Garden Water Features Limited?
We're not just a company; we're a team of passionate individuals dedicated to bringing the best out of your garden. With years of expertise in the UK market, we understand your needs. Our customers trust us for our superior product quality, detailed instructions, and unwavering support.
We're here to help you create a garden that's more than just a plot of land. With our 'Welcome Kit for Ponds', we want to help you transform your garden into a tranquil retreat, a serene sanctuary, and a personal piece of paradise.
Invest in Your Garden Today
For just £49.98, you can experience the joy of a truly stunning water feature. Don't wait to transform your garden into the haven you've always dreamt of. With Garden Water Features Limited's 'Welcome Kit for Ponds', it's more than just landscaping. It's creating a lifestyle.
Embrace the transformation today. Experience the delight of a picturesque water feature.
Customer Reviews

"Love my new pond water feature! It has become the highlight of my garden, and I spend hours mesmerized by the flowing water." - Michael.
"The Aquascape Pond Welcome Kit was a breeze to set up, and the sound of water has brought a sense of tranquillity to my outdoor space." - Emma.
Share
Have any of these questions?
Shipping

Our shipping fees apply to UK residents. If you're further afield then reach out to us with your order, then dispatch cant calculate the shipping fees
View full details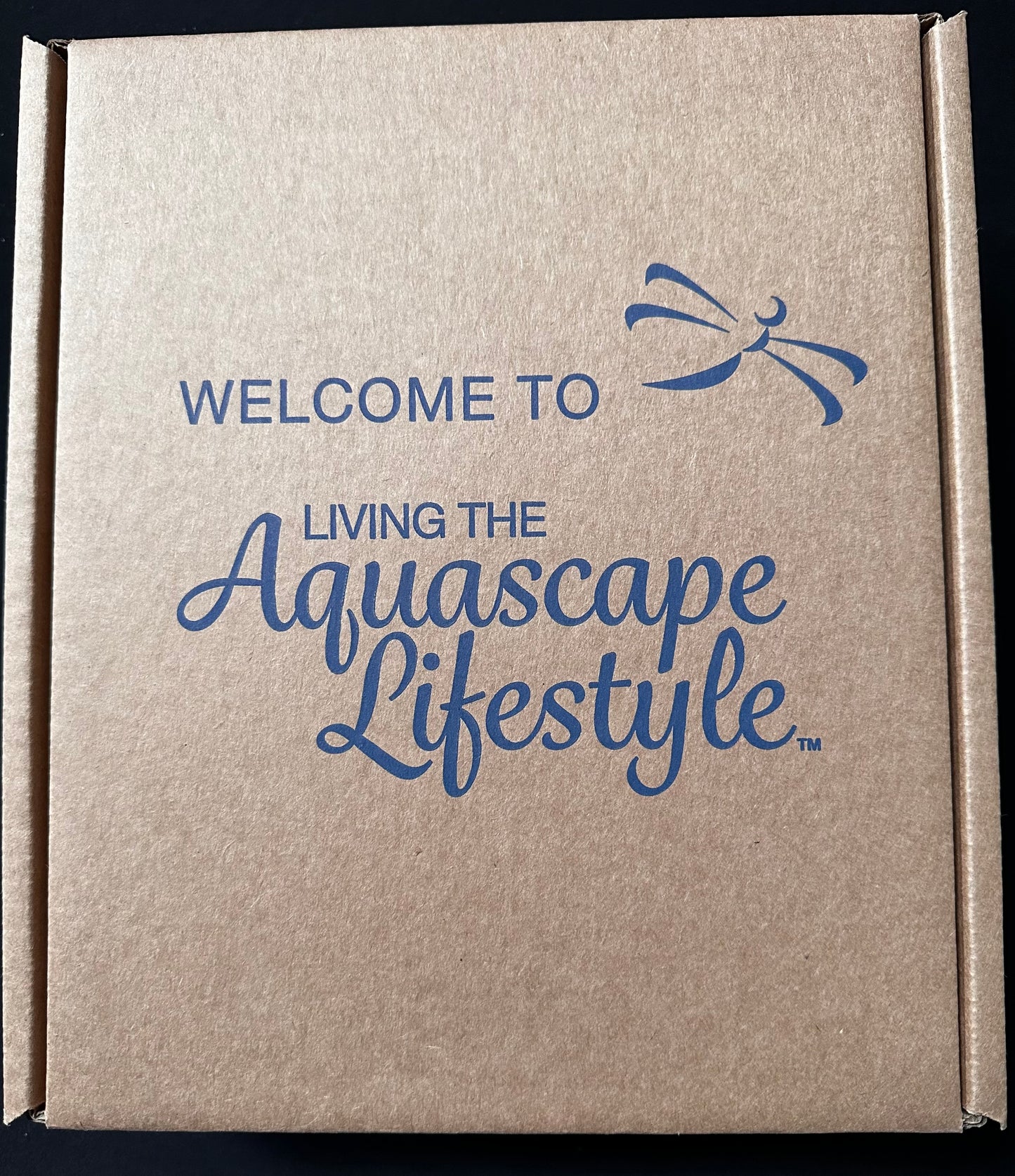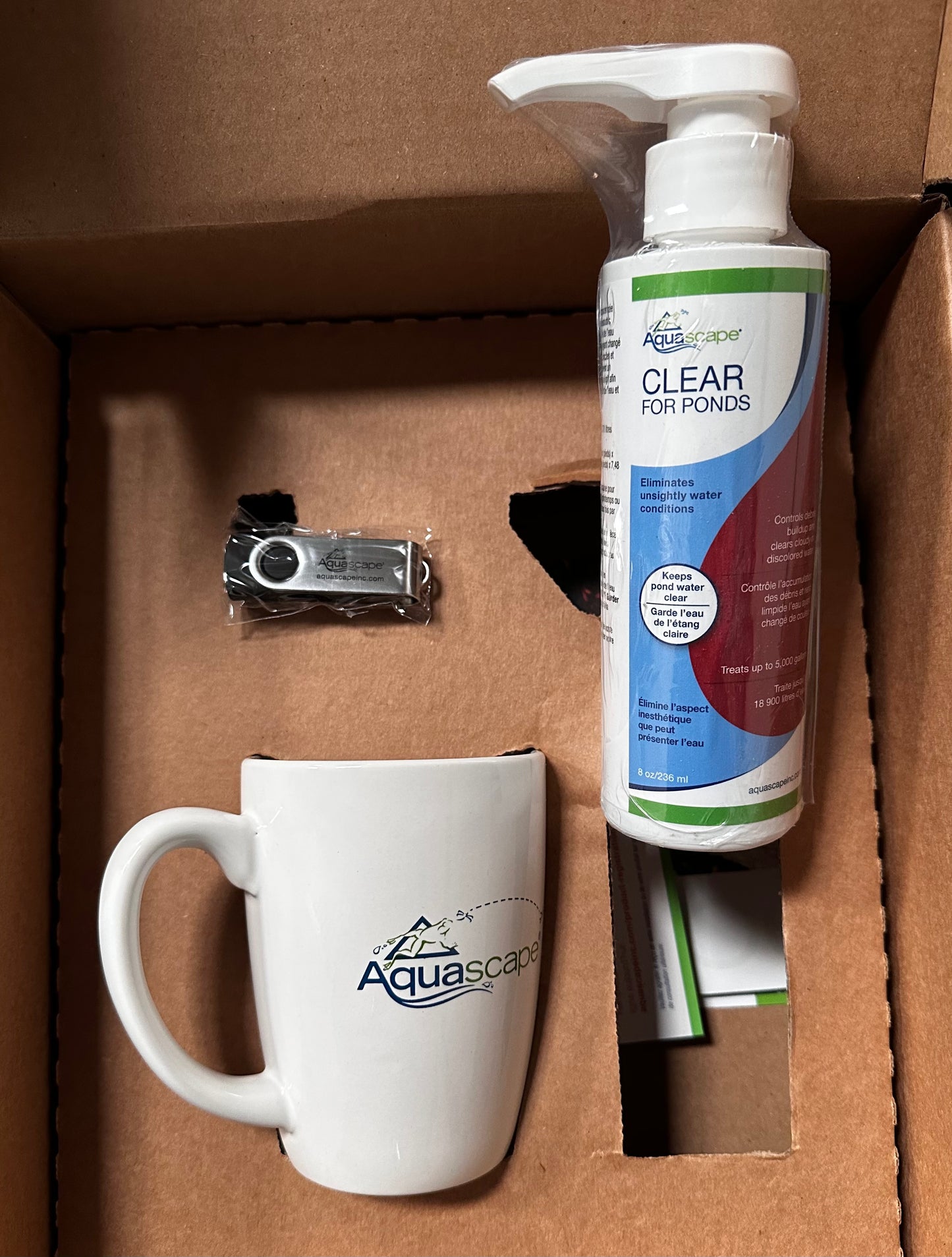 Hand Feed Your Pond Fish
Watch this video to learn how.