Regular price
Sale price
£24.98
Unit price
per
Sale
Sold out
Aquascape Activated Pond Carbon successfully removes discoloration and odors in pond water. Made with bamboo carbon, a sustainable resource with the incredible ability to remove discoloration from water. Also removes chlorines and chloramines from the water which can prove harmful to pond fish. A re-sealable mesh bag is included for quick and easy application.
Features
Clarifies pond water
Quickly reduces pond odor
Removes discolorations
Comes with a mesh bag and measuring scoop (each scoop treats 94 litres)
Specifications
Size: 1kg (2.2 lbs) - Treats ponds up-to 3000 litres
Pond Advisor Says.....
Most leaves that fall into your pond contain tannins just like tea! These tannins will release into the water part of the decommissioning so if you have a pond where lots of leaves are falling everyday you can treat with this product, this is chemical filtration however you can't easily over dose.  Help the product work by removing the leaves out of your pond and the skimmer baskets. 


Tannins can also enter the pond from your on-site water supply or run-off flowing a garden.  Mulch contains lots of tannins and some dead wood that some people use in and around the pond.  
What happens if you leave the tannins well some say it's better than algae! That would be right however you do need to treat as they will not settle out or be removed by normal mechanical and biological filtration. 
The carbon acts like a magnet and actually absorbs the tannins from the water. Activated carbon should be changed on a regular basis depending on the amount of leaves in the system. 
Aquascape Activated Pond Carbon is also highly effective at removing dissolved organics from the pond water, such as stains and discoloration caused by leaves and organic debris. Using Aquascape Activated Pond Carbon is also an effective method for controlling odor and removing harmful chlorine and chloramines caused by tap water.
Share
Have any of these questions?
Shipping

Our shipping fees apply to UK residents. If you're further afield then reach out to us with your order, then dispatch cant calculate the shipping fees
View full details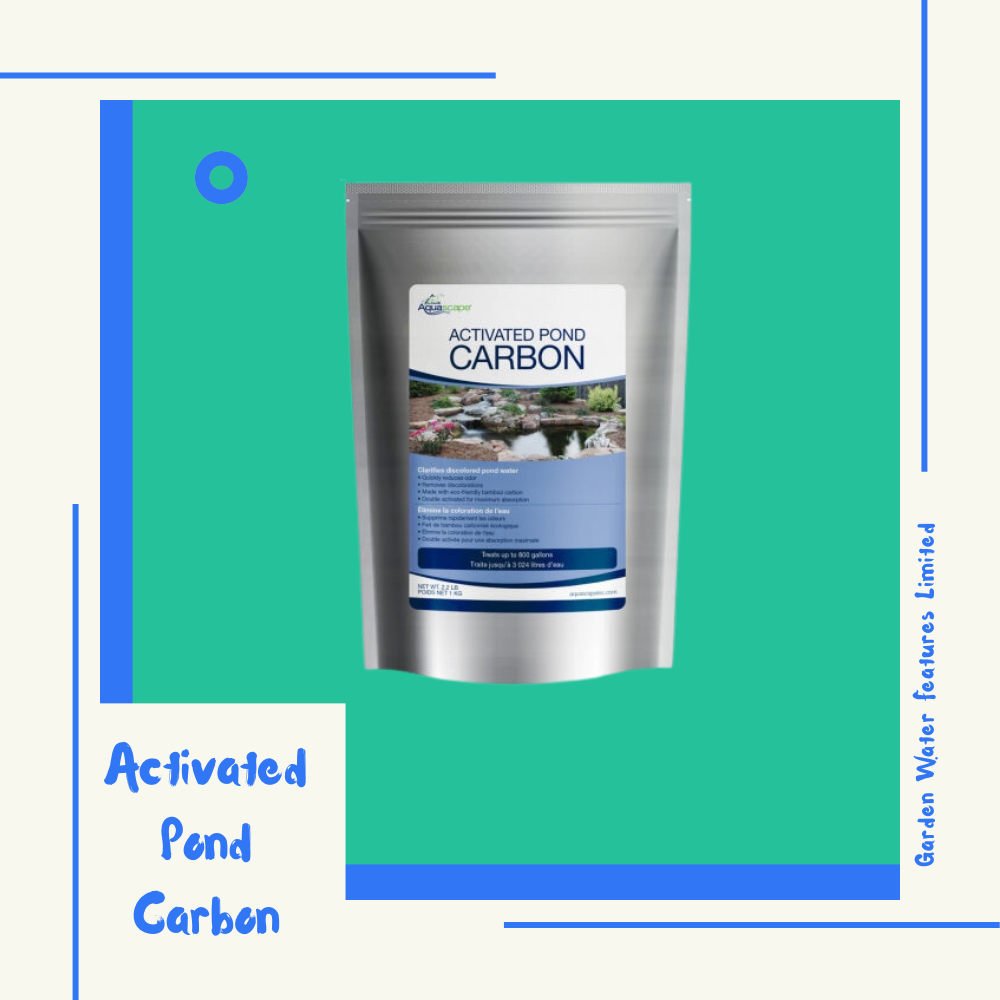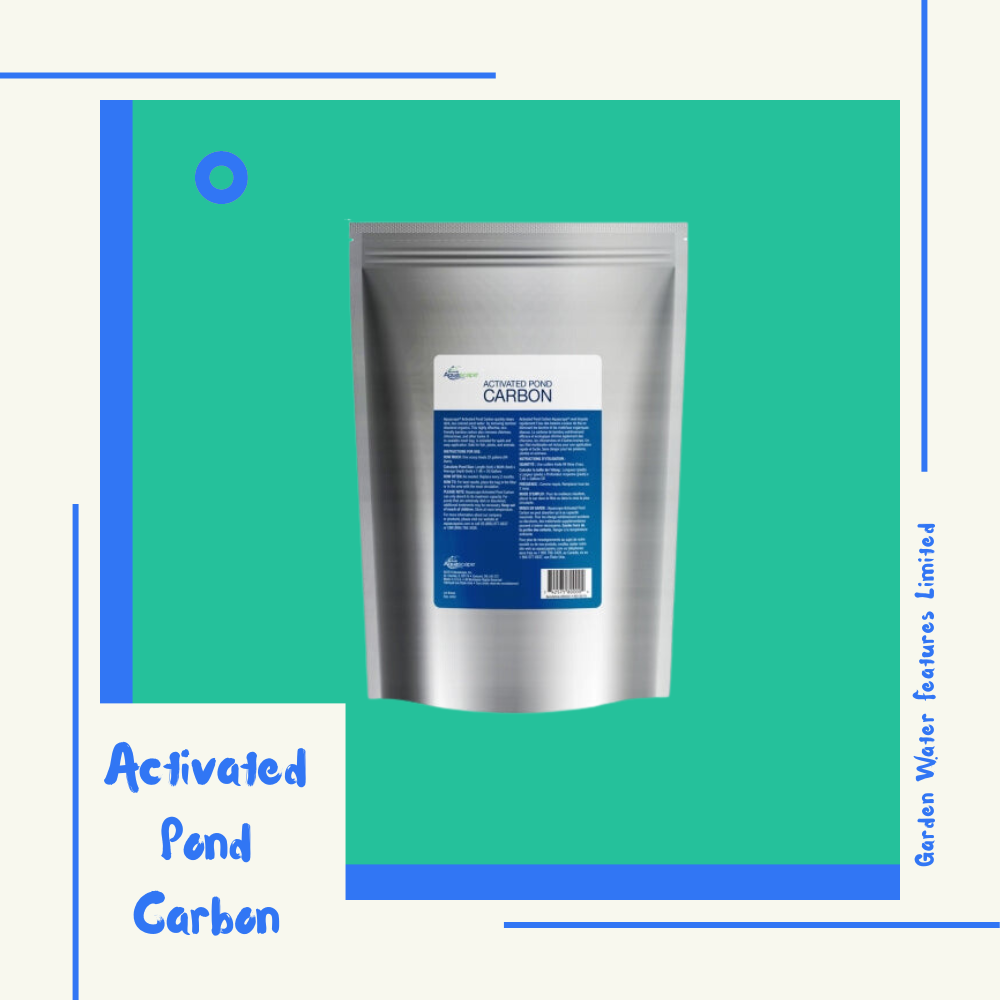 Hand Feed Your Pond Fish
Watch this video to learn how.