Regular price
Sale price
$70.00
Unit price
per
Sale
Sold out
Pond Shark Pro
The Telescopic Aquascape Pond Shark Pro is a versatile, professional-quality pond skimmer net that combines three helpful tools into one easy-to-use product, making pond cleanup and maintenance easier than ever.
The Pond Shark Pro includes a sturdy net to handle fish and collect pond debris and innovative raking and scraping blades to tear through and collect unwanted pond debris or string algae.
The integrated telescoping steel handle is extremely durable and extends up to 2.4m (8') in length for ease of use.

Pond Advisor says…..
Just the answer to clean a pond.  I have used a lot of different nets over the years (from swimming pool to normal pond and fishing nets). The traditional garden pond skimmer nets were never strong enough or miles too heavy as the handles were made from steel. This is by far the best multi purpose tool any water gardener should have in addition to their other garden implements.  This excellent bit of kit with stop people raking up the pond liner as this is easy to use. With the extendable handle you can managed to reach every part of most garden ponds.  The only drawback I have found is the extending handle can slip out of position unless twisted properly, still not found anything better, you just need the right technique and care for the locking system.
The ultimate water gardening tool for cleaning ponds, fountains and other water features,, the Pond Shark net features a telescopic handle (1m long extending up to 1.5m) for reaching out to deep water in the pond middle and trebles up as a net, rake and scraper; the latter two functions made possible by the poly-fibre scraper blade. But it's the poly-fibre head of the pond shark garden pond net which is the business end of this beast; a cavernous 33cm wide by 12cm deep set of jaws is lined with a hydrodynamic pond net which gobbles up all pond debris and is even soft enough to catch fish.

Telescopic, tough and certainly not terrifying, the Pond Shark Pond Net is the answer to all your garden pond cleaning problems,
The best water gardening tool for tear through your unwanted pond scum,
The sturdy construction and lightweight materials make the Pond Shark an easy tool to handle and use
Multipurpose (Three in one) use as a net, pond scraper or a aquatic rake,
Pond Shark Pond Net measures around 1m long when closed,
Adjusts to most water gardeners and aquatic job, Handle telescopes out to 2.4m (8'),
Poly-fibre contoured tines (or shark teeth) scraper blade for scraping up pond bottom debris measures 12cm (from teeth to blade),
The tough poly-fibre head measures 33cm wide,
The soft meshing (fish safe net) is 30cm deep,
Safe to use in all garden ponds even ponds with unprotected bare pond liner,
Can be used to skimmed across the pond floor (removing unwanted items),
Net is soft enough to catch fish,
Replacement - Pro Shark Nets - Pack of 2
Share
Have any of these questions?
Shipping

Our shipping fees apply to UK residents. If you're further afield then reach out to us with your order, then dispatch cant calculate the shipping fees
View full details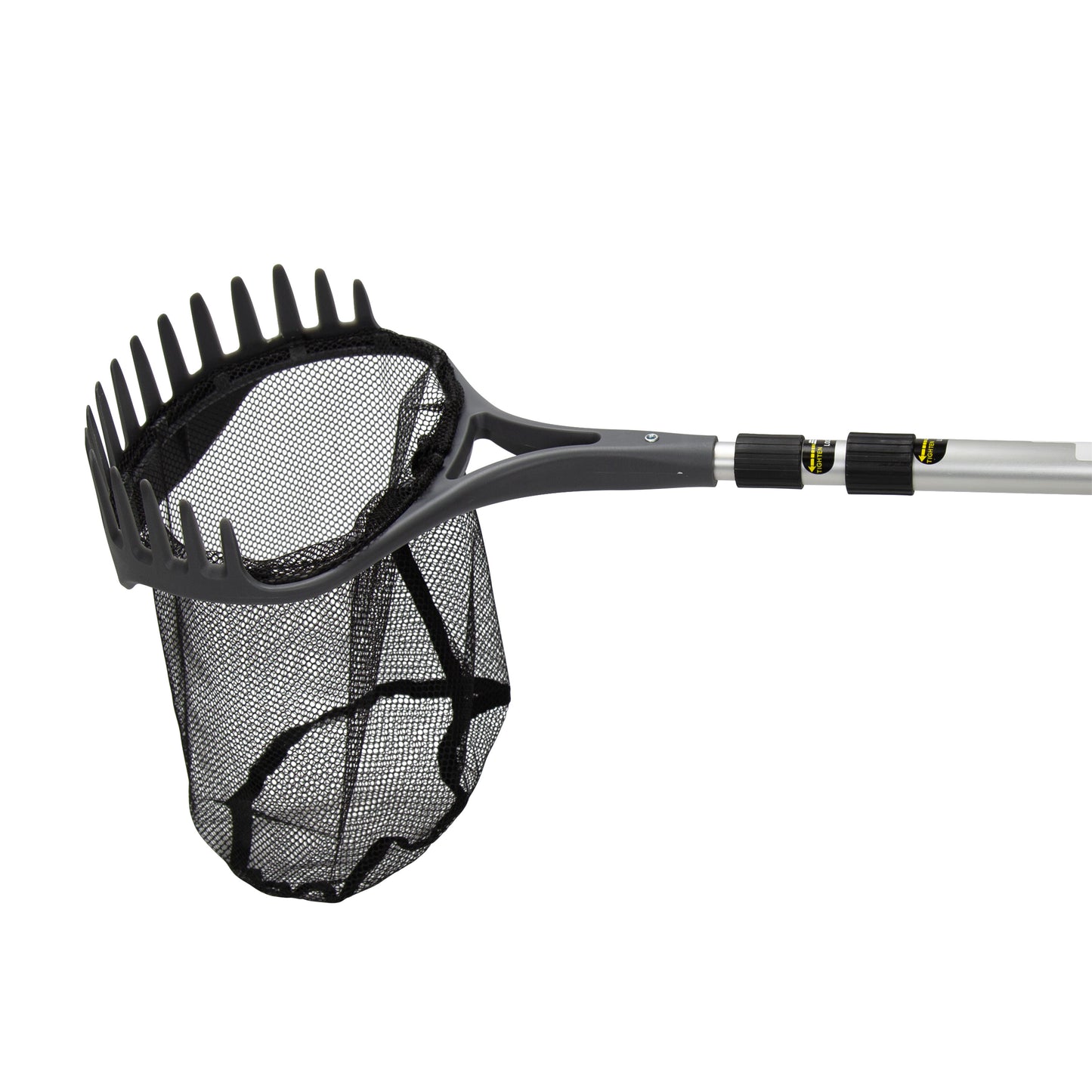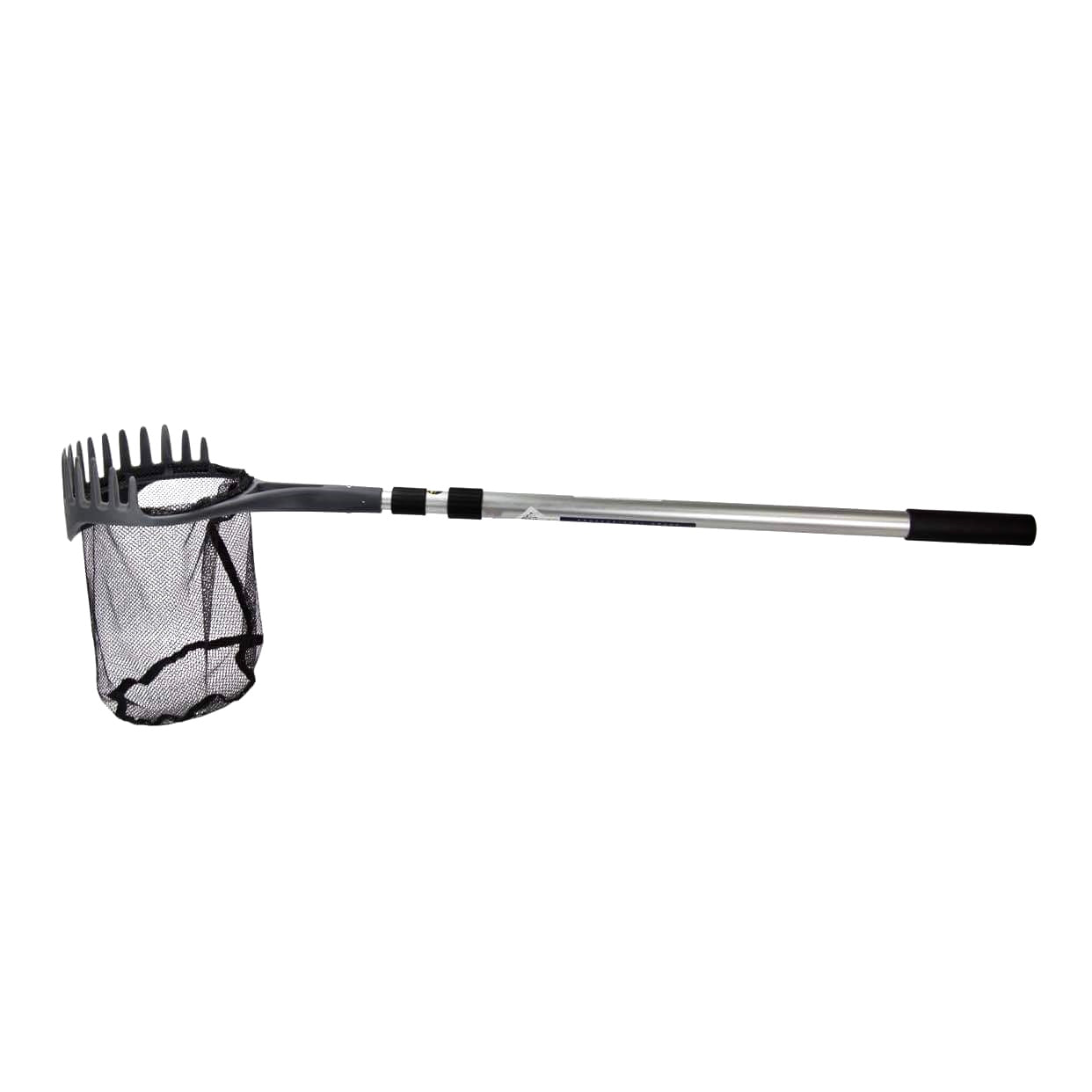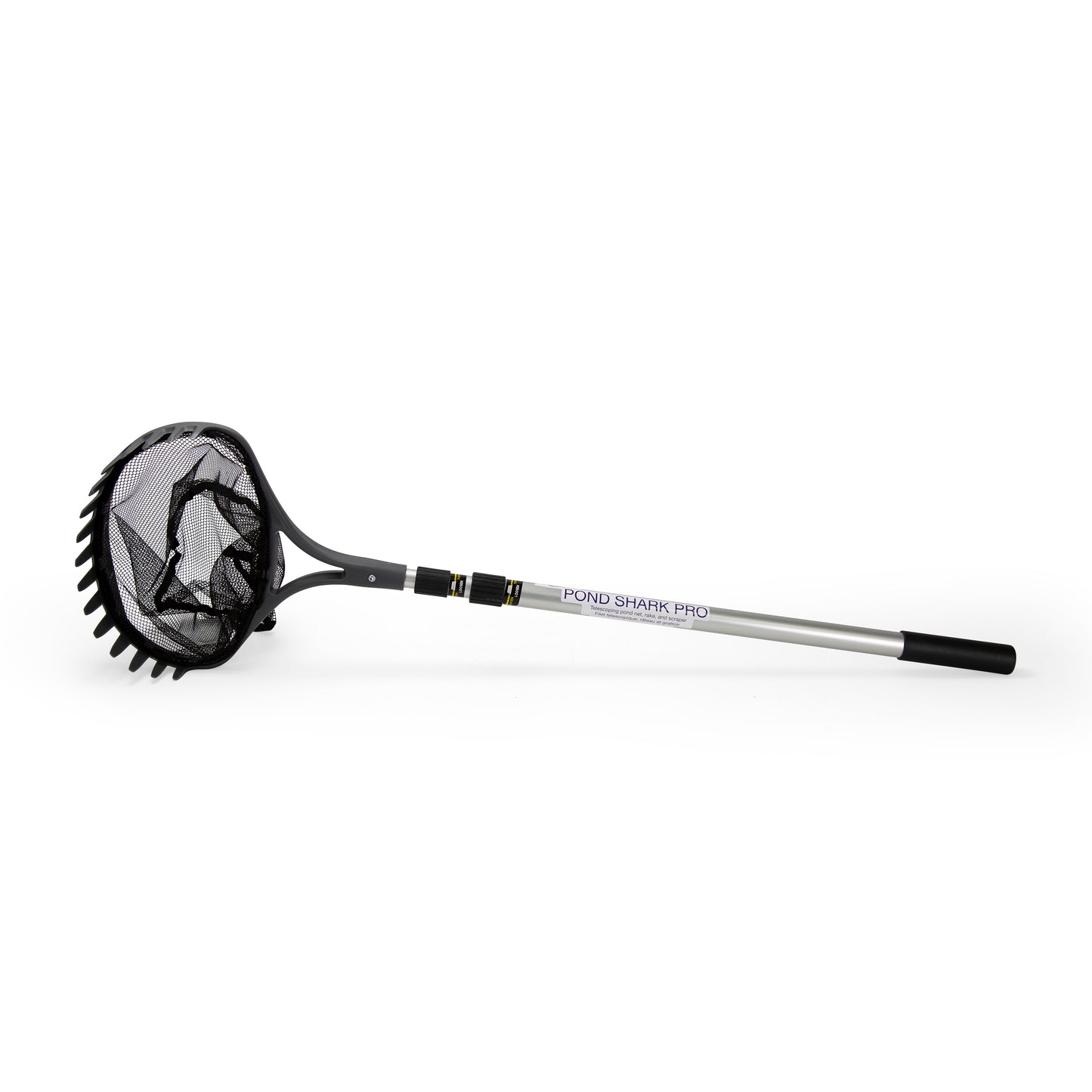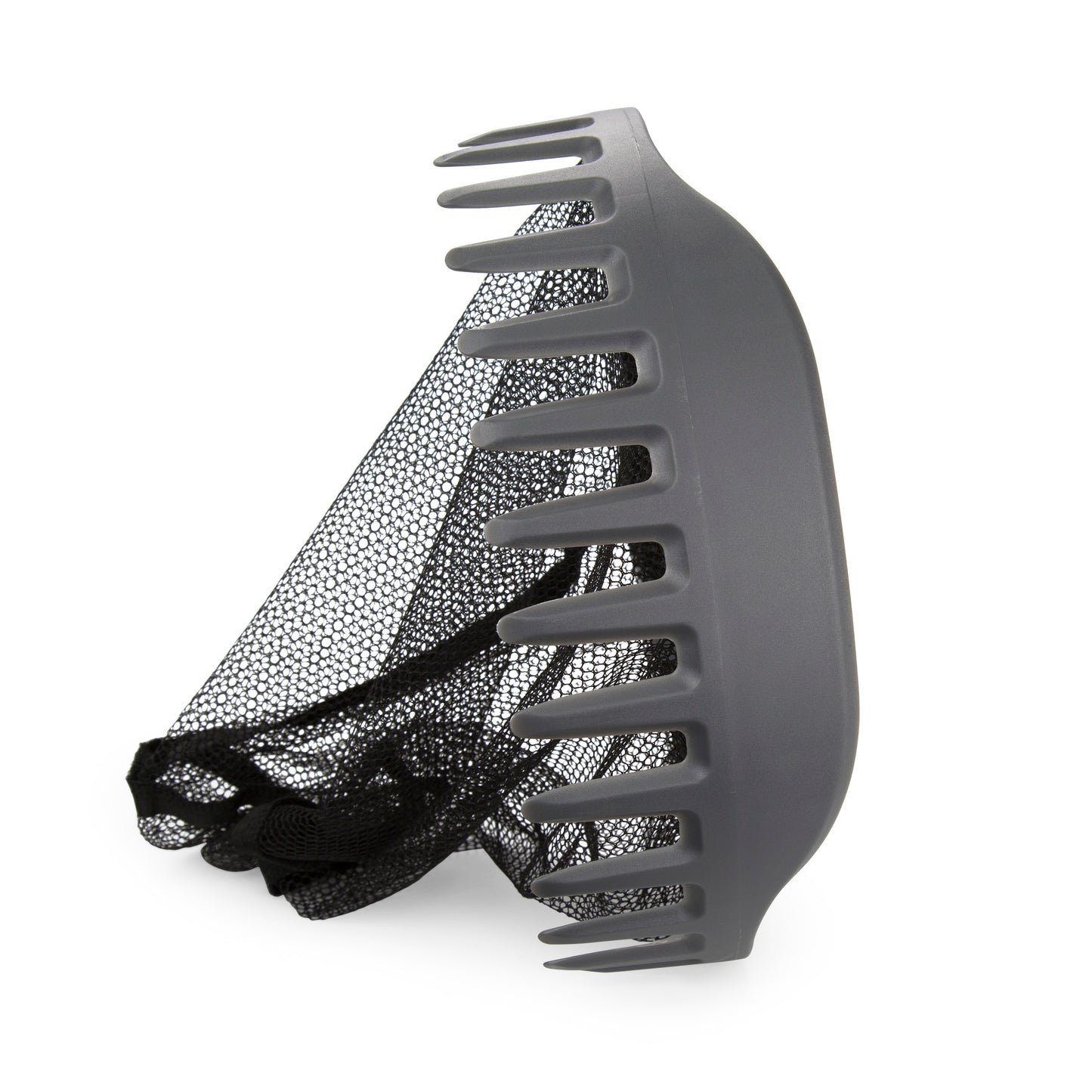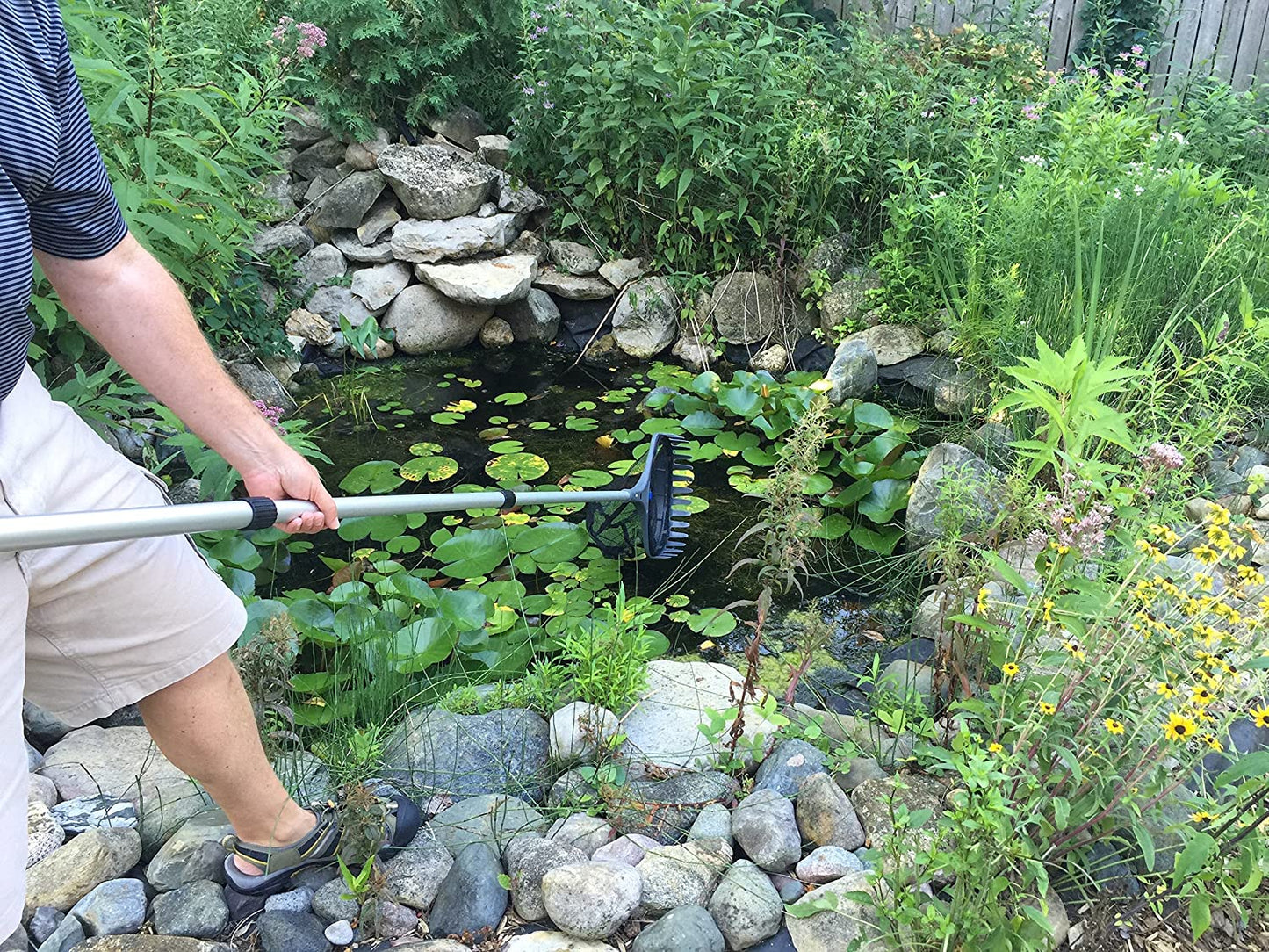 Hand Feed Your Pond Fish
Watch this video to learn how.