Regular price
£358.32
Sale price
£333.32
Unit price
per
Sale
Sold out
Pondless Waterfall Vault
The Aquascape Pondless Waterfall Vault is an excellent choice for Pondless Waterfalls. It provides efficient water circulation through horizontal and vertical intakes and easily integrates with Aquascape AquaBlox, making installation quick and straightforward. Its durable, rounded shape is rotationally moulded to maximise structural strength, and its large interior can accommodate a wide range of pump sizes up to 47300 litres per hour.
The vault's extra-wide opening allows easy access to the interior for pump maintenance. Additionally, the Pondless Waterfall Vault has a durable lid and a built-in water level inspection port, making it easy to camouflage and keep out of sight. For deeper basins using the Large AquaBlox, the optional Pondless Waterfall Vault Extension is available, making it perfectly sized for any Pondless Waterfall or Rainxchange project.
Dimensions for Aquascape's Pondless Waterfall Vault.
The dimensions of the aquascape pump vault are 53cm in length, 40cm in width, and 63cm in height. It also features an access opening of 40 x 40 centimetres.
Aquascape stands behind its Pondless Waterfall Vault with a limited lifetime warranty. We take pride in offering innovative products, designs, and features that surpass our competitors.
Aquascape® pump vaults are the top choice for constructing Pondless Waterfalls, rainwater harvesting systems, intake bays, and other applications.
Aquascape® pondless waterfall vaults are absolutely necessary when working with Aquascape AquaBlox® and pumping systems. Protecting your water feature or pond pumps during maintenance and installation is crucial. These vaults are expertly crafted from high-quality, rounded polyethene using rotational moulding to ensure maximum structural strength. You cannot afford to take risks with your pumping systems; these vaults offer ultimate protection.
The interior of the waterfall vault is spacious enough to accommodate a few small pond pumps or even the larger aquascape pump sizes, which can quickly pump 45,000 plus litres per hour. If you need more water to enter the vault, you can open up the inlet sections on the pump vault.
The pump vault features a sturdy and sizable lid, equipped with a convenient water-level inspection port for easy access. Including a viewing port hole on Aquascape® Pondless® Waterfall pump vaults ensures the pump is hidden from view and blends in with its surroundings. Additionally, the larger opening beneath the gravel or water level (depending on the construction) allows for effortless access to the inner workings of the pump vault, making maintenance a breeze.
If you're planning to create a deeper basin using AquaBlox® Large Water Storage Modules, you may want to consider adding the Pondless Waterfall Vault Extension. This optional feature is designed to size your project and provide greater flexibility ideally. Plus, your vault has a lifetime warranty, ensuring you can enjoy high-quality performance for years.
This product is perfect for Pondless Waterfalls and rainwater harvesting projects. It provides excellent protection for water feature pumps and is easy to install. The lid is durable and even comes with an inspection port. Plus, there's a Limited Lifetime Warranty included.

The vault's extra-wide opening makes it easy to access its interior for pump maintenance. The Aquascape Pondless® Waterfall Vault also includes a durable lid with a built-in water level inspection port, allowing the vault to be easily camouflaged and out of sight. The optional Pondless® Waterfall Vault Extension can be used when creating deeper basins using the AquaBlox® large water storage modules, making it perfectly sized to meet the need of a wide variety of projects. The vault also carries a lifetime warranty, ensuring years of trouble-free use.
Description
The water circulation is exceptional and achieved through horizontal and vertical water intakes.
This pump vault seamlessly works with Aquascape AquaBlox, making installation a breeze. It is perfect for Pondless Waterfalls and RainXchange projects.
This pondless waterfall vault is made from robust and long-lasting polythene moulded through a rotational process. It features a lid that can be easily camouflaged and an inspection port.
The interior is spacious enough to accommodate various pump sizes, including those that can handle over 45000 litres per hour.
The Pondless Waterfall Vault Dimensions are 53cm in length, 40cm in width, and 63cm in height. Additionally, it features a square access opening measuring 40cm.
This

p

ondless waterfall pump vault

includes a Limited Lifetime warranty from Aquascape.
We imported these 

pump vaults

from the USA, but we made sure to hold stock suitable for the sizes and specifications of our UK market.
Are you still searching for additional details on pondless waterfall vaults? You may find these PDF files helpful:
Pondless Waterfall Vault UK Step-by-Step Installation Guide
Pondless Waterfall Vault Instructions a Maintenance
Rainwater Harvesting System Brochure
What is the ideal size for a reservoir in a pondless waterfall?
Share
Have any of these questions?
Shipping

Our shipping fees apply to UK residents. If you're further afield then reach out to us with your order, then dispatch cant calculate the shipping fees
View full details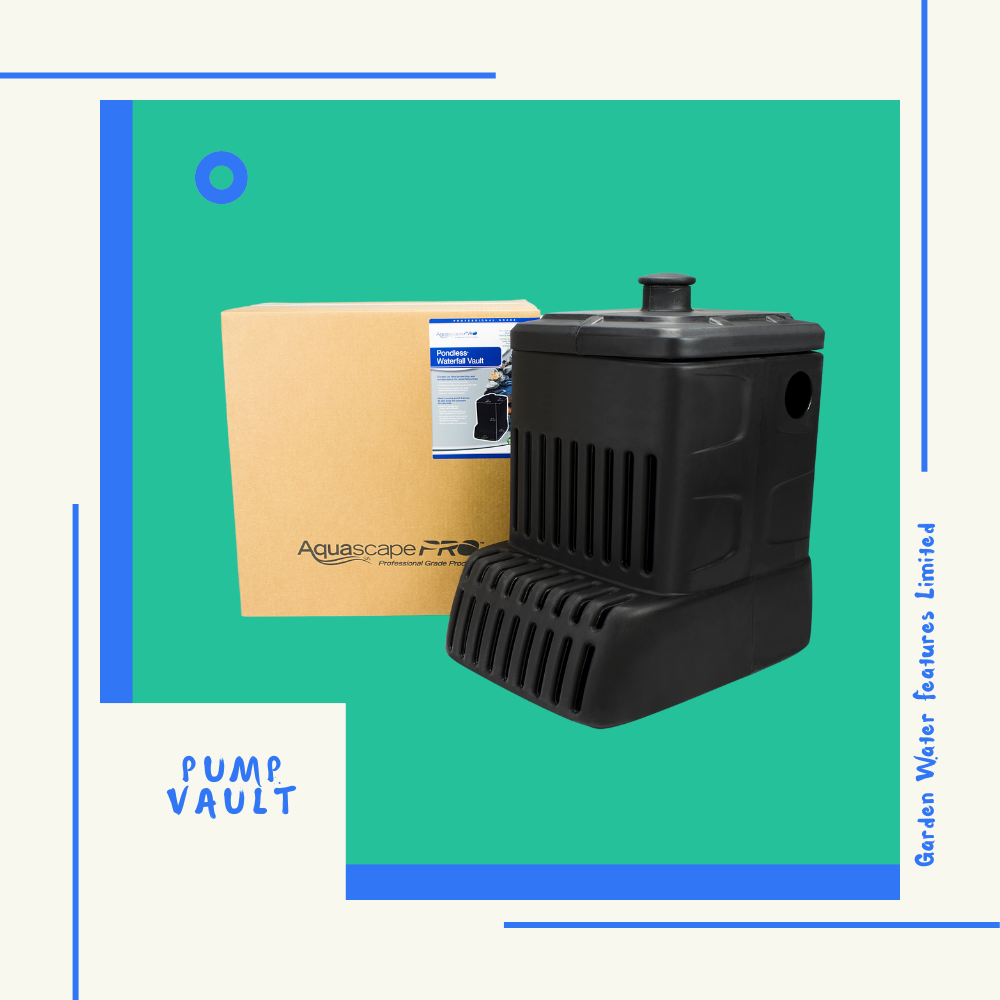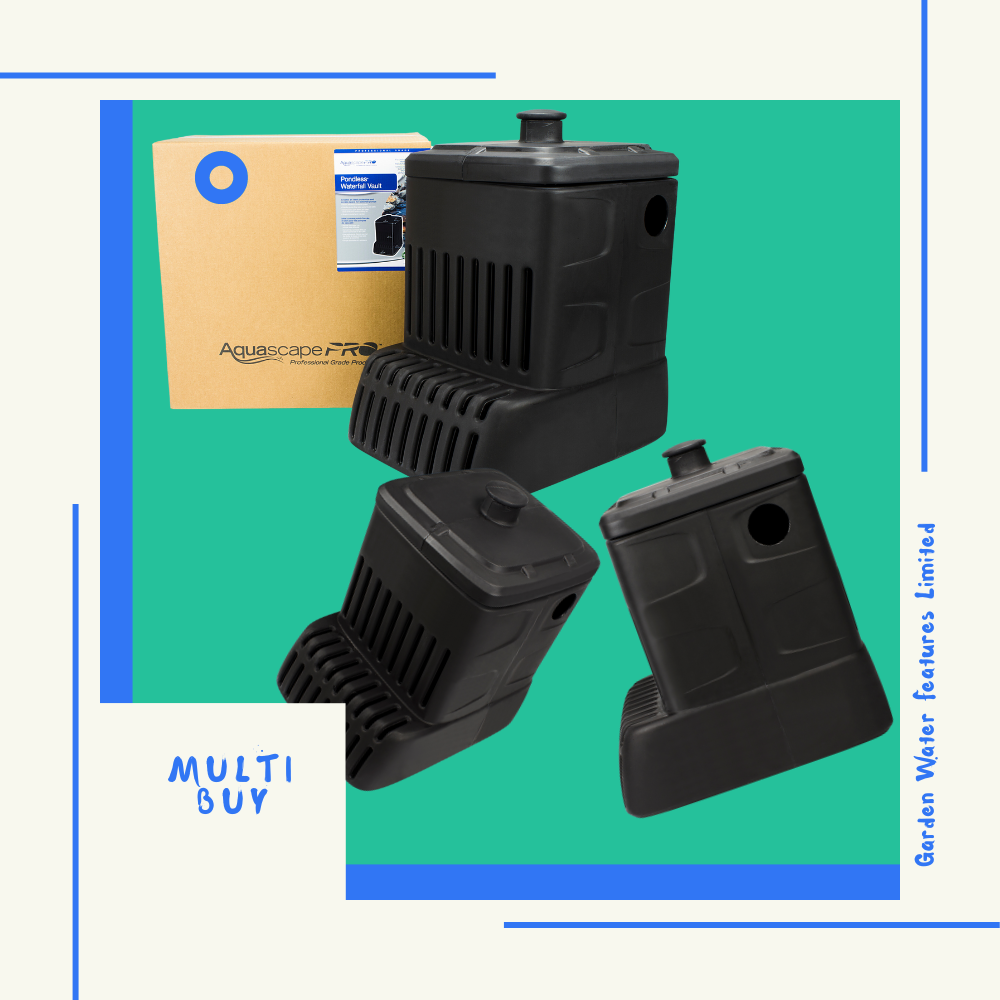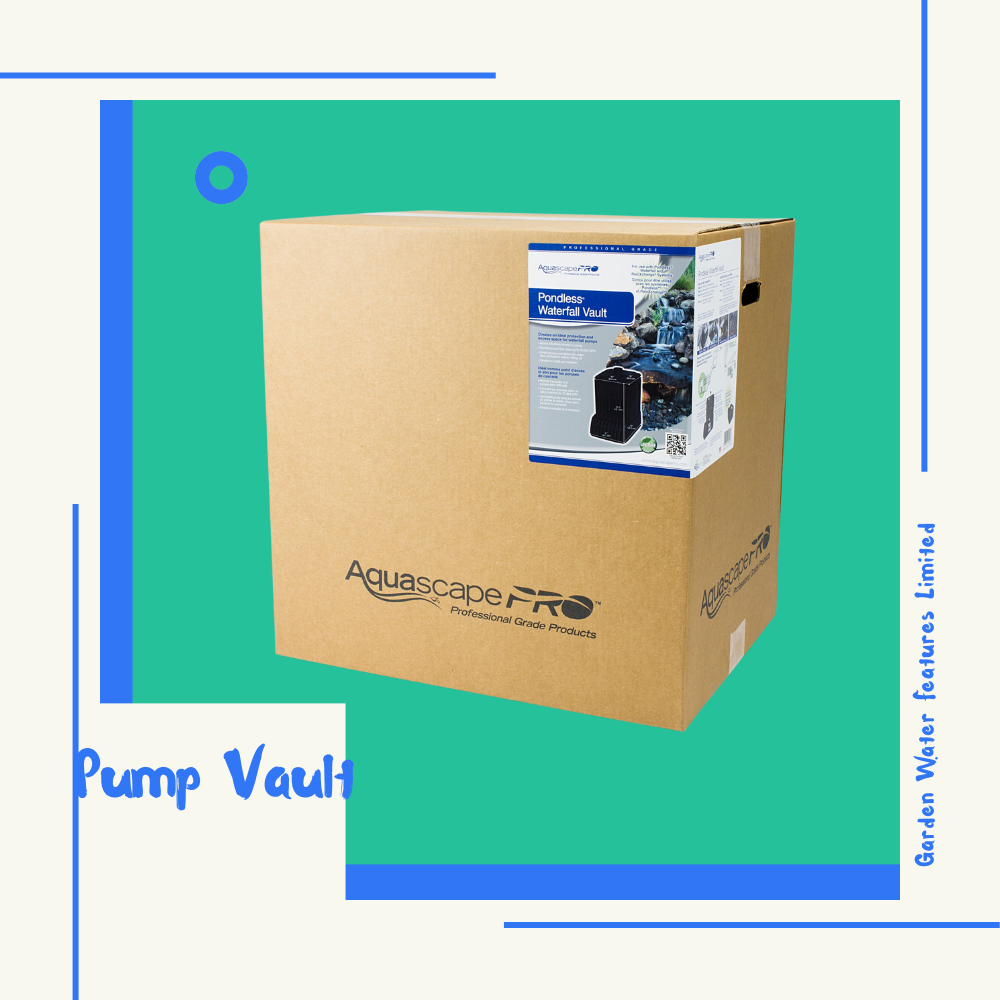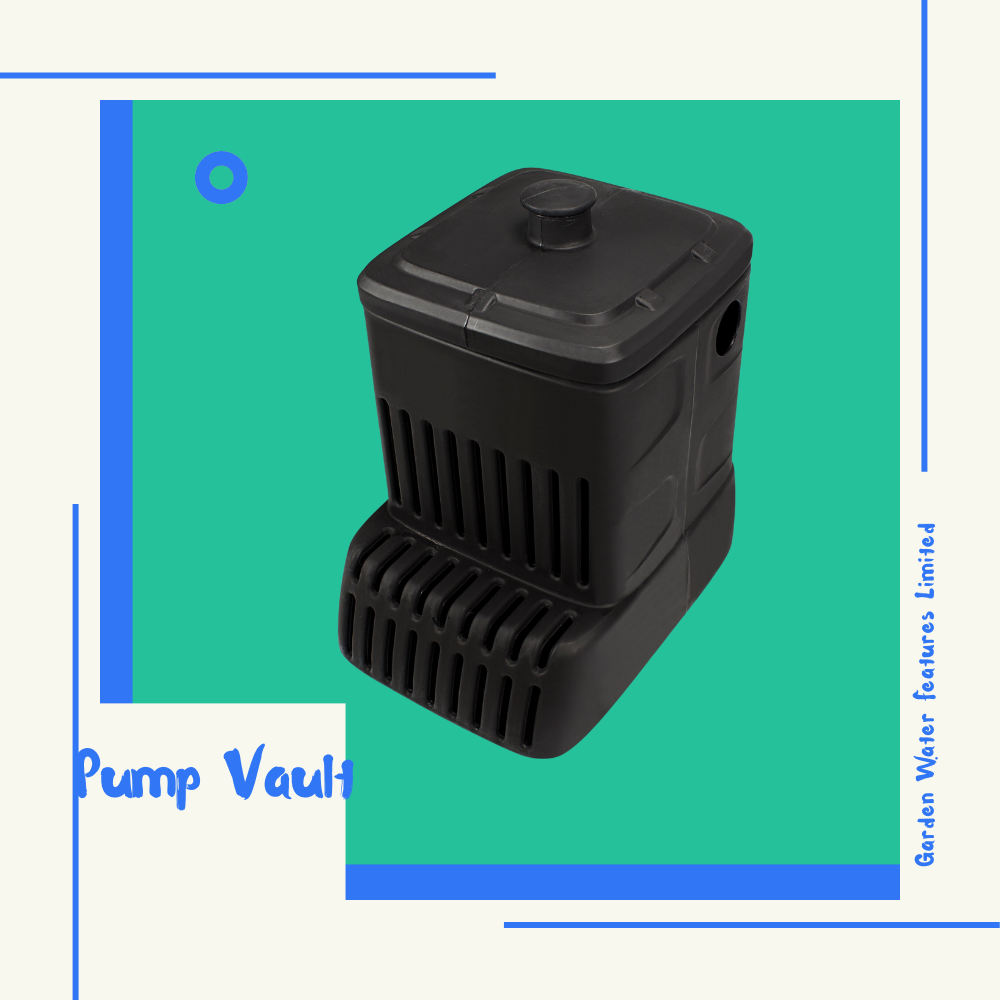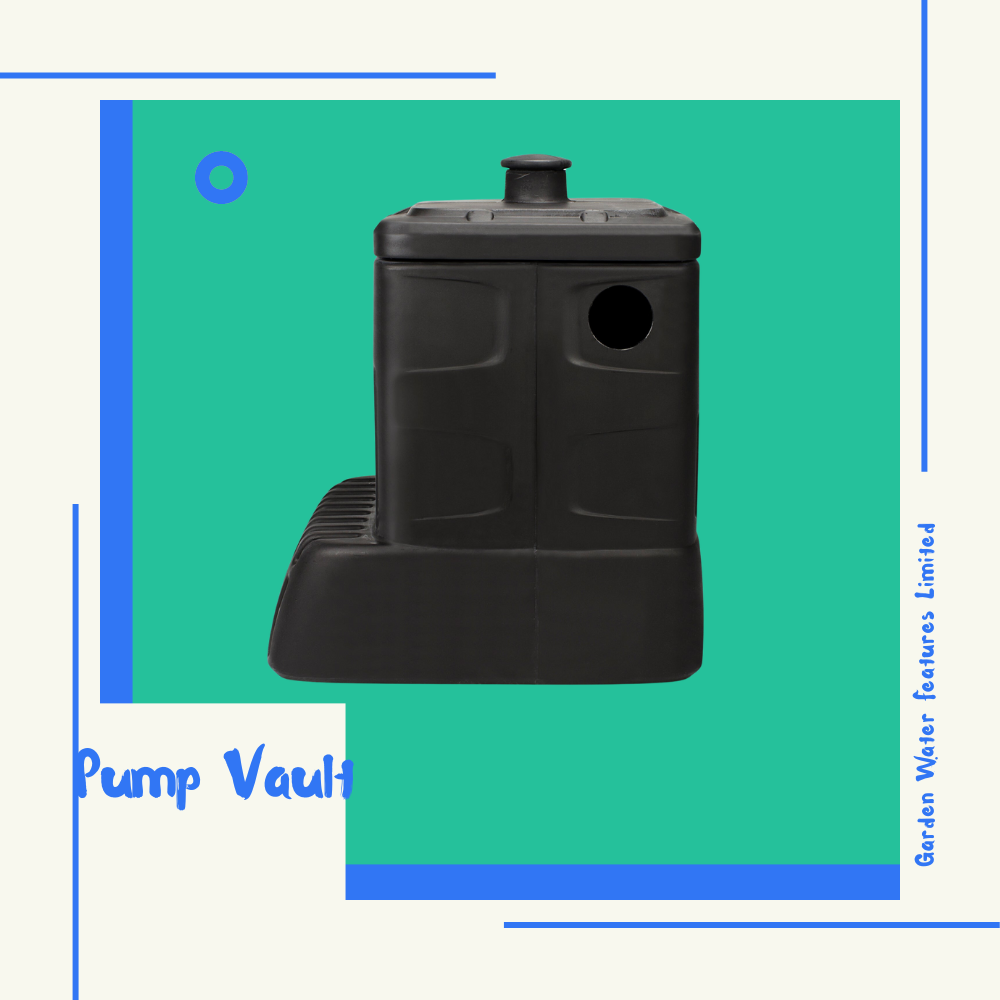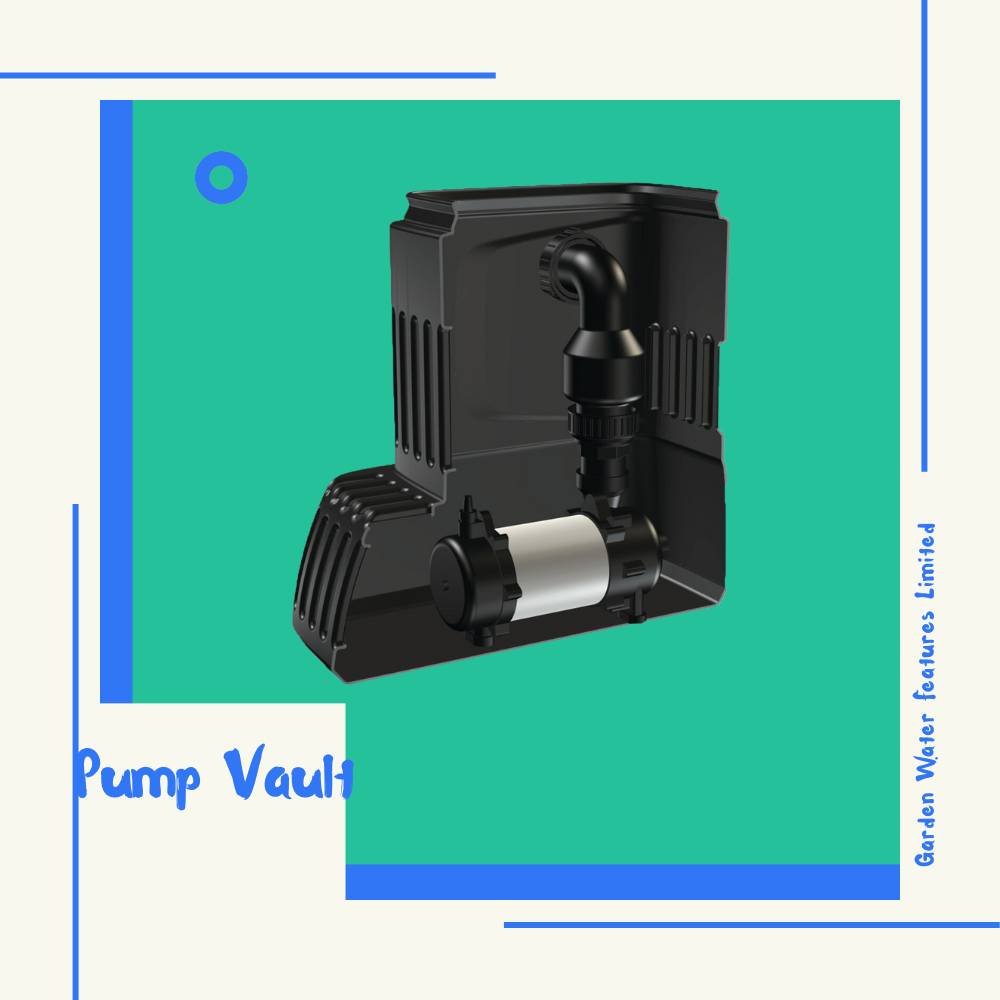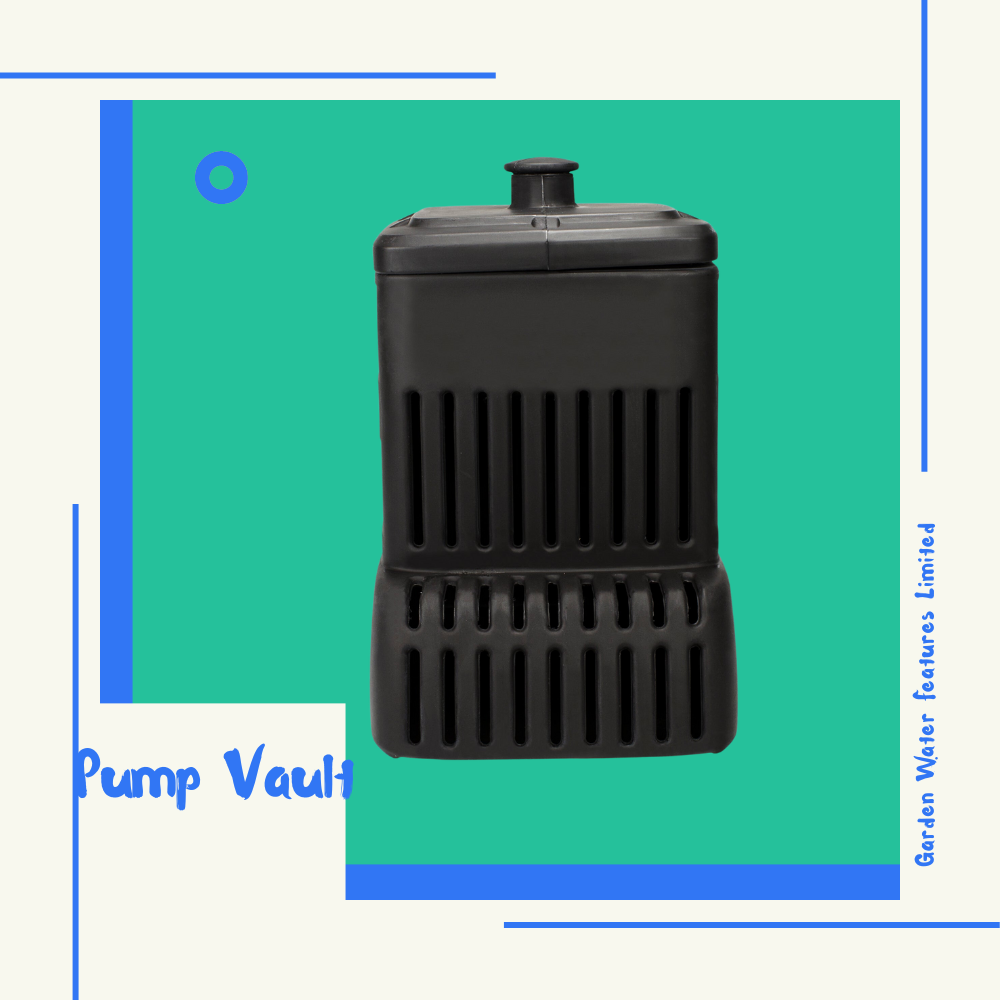 Hand Feed Your Pond Fish
Watch this video to learn how.