Regular price
$22.00
Sale price
$20.00
Unit price
per
Sale
Sold out
If you're looking for a great way to hand-feed your fish, you can't go wrong with Koi Krunchies by Aquascape. These lemon-flavoured treats are not only delicious but also promote the health and well-being of your freshwater pets. They're also versatile enough to be used for fish of different sizes. Give your fish the best with Koi Krunchies! 🐠
Aquascape Koi Krunchies are used as a treat for hand-feeding goldfish, koi, and other pond fish, providing an excellent addition to your fish's regular diet. This nutritious treat contains high-quality ingredients and natural citrus flavours, making them irresistible to pond fish. The size, shape, and taste of the Krunchies make them a perfect tool for training your fish to hand-feed, often a difficult task for pond owners.
A great source of vitamin C, Aquascape Koi Krunchies aid in proper tissue formation, digestion, and disease resistance. Koi Krunchies also create minimal waste, helping to keep pond water clean, clear, and healthy.
Tip on "How to Store Your Fish Food"
Here are some tips on how to store your fish food properly. It's best to keep fish food for one season and dispose of any uneaten food. For a new pond season, always start with fresh fish food. If you purchase a large quantity of fish food, it's recommended to refrigerate it instead of freezing it. Freezing can damage the fats in the food and compromise the fat-soluble vitamins.
If your fish food begins to smell strange, develop fuzz, change colour, stick together, or crumble down, it's not good and should be thrown away. Feeding lousy food to your fish can cause unnecessary problems, such as injury, deficiency, and broken backs, due to the presence of aflatoxins. Your fish should not go hungry as they should have naturals in the pond, which are better than being fed spoiled food.
Share
Have any of these questions?
Shipping

Our shipping fees apply to UK residents. If you're further afield then reach out to us with your order, then dispatch cant calculate the shipping fees
View full details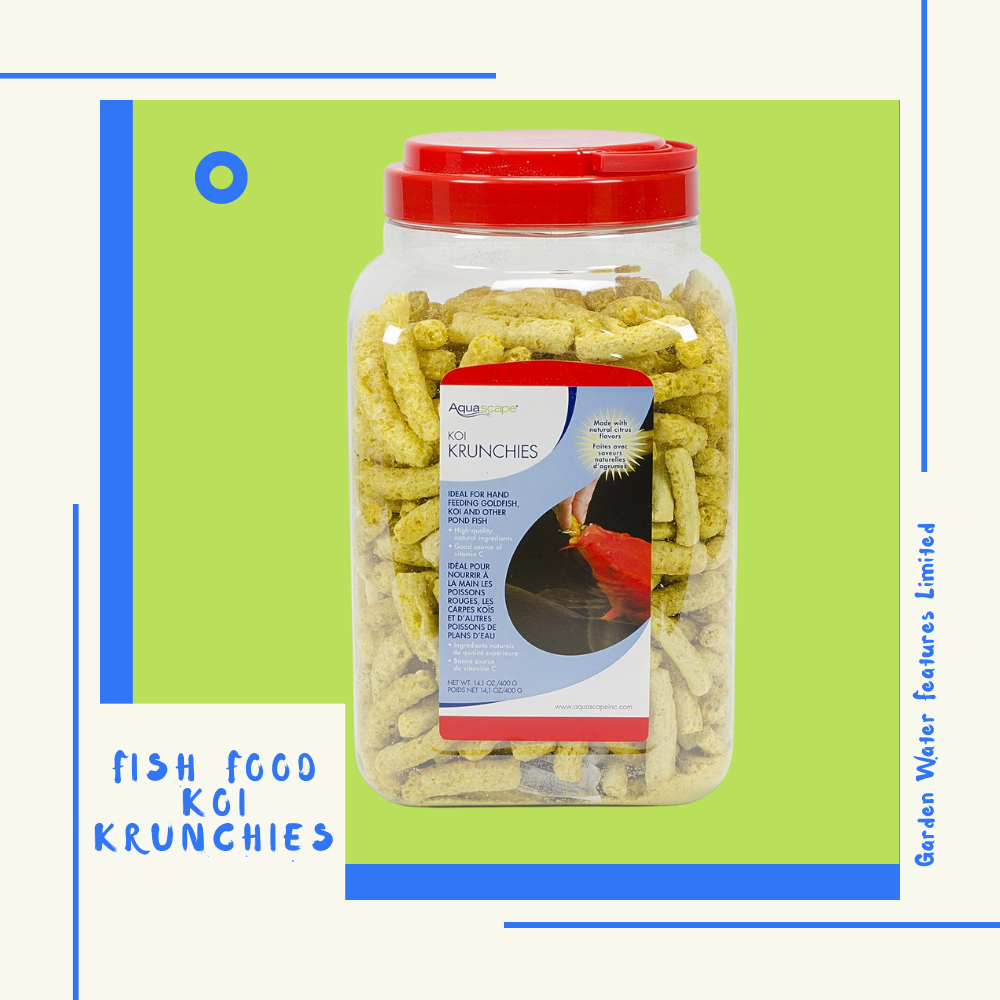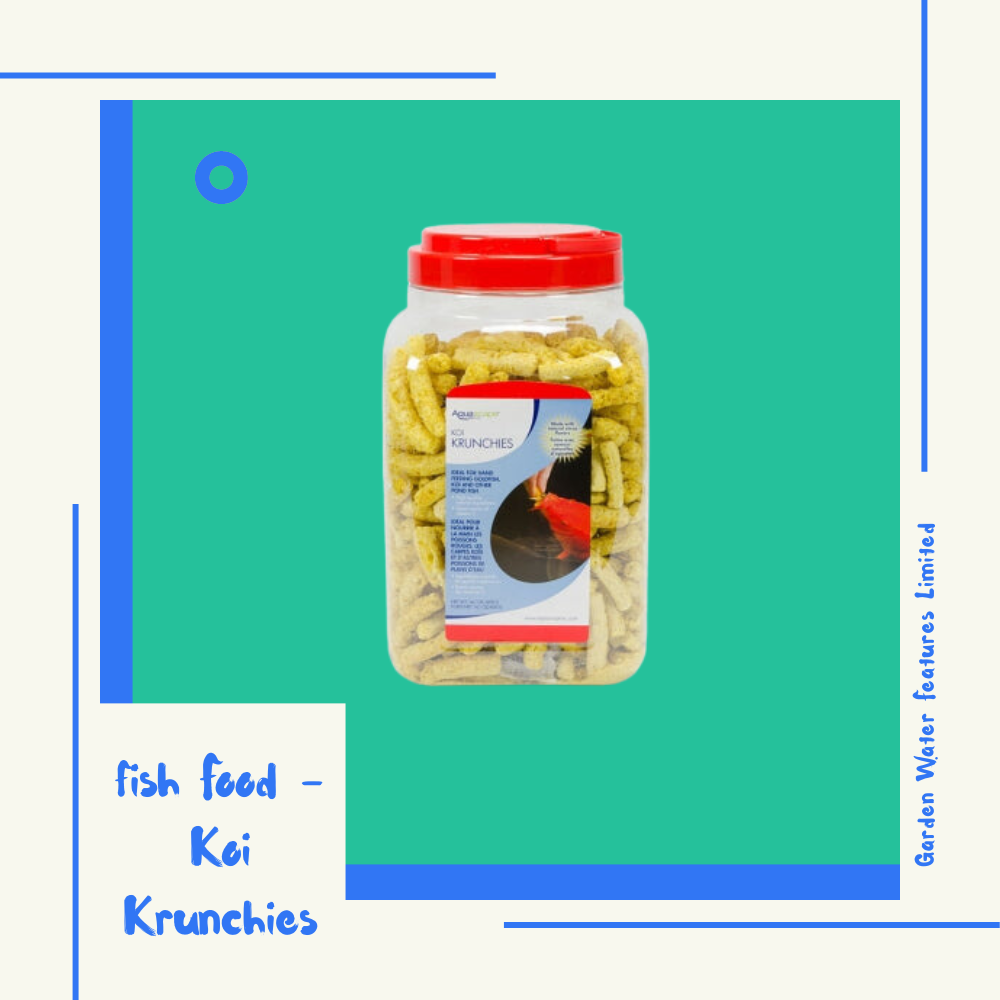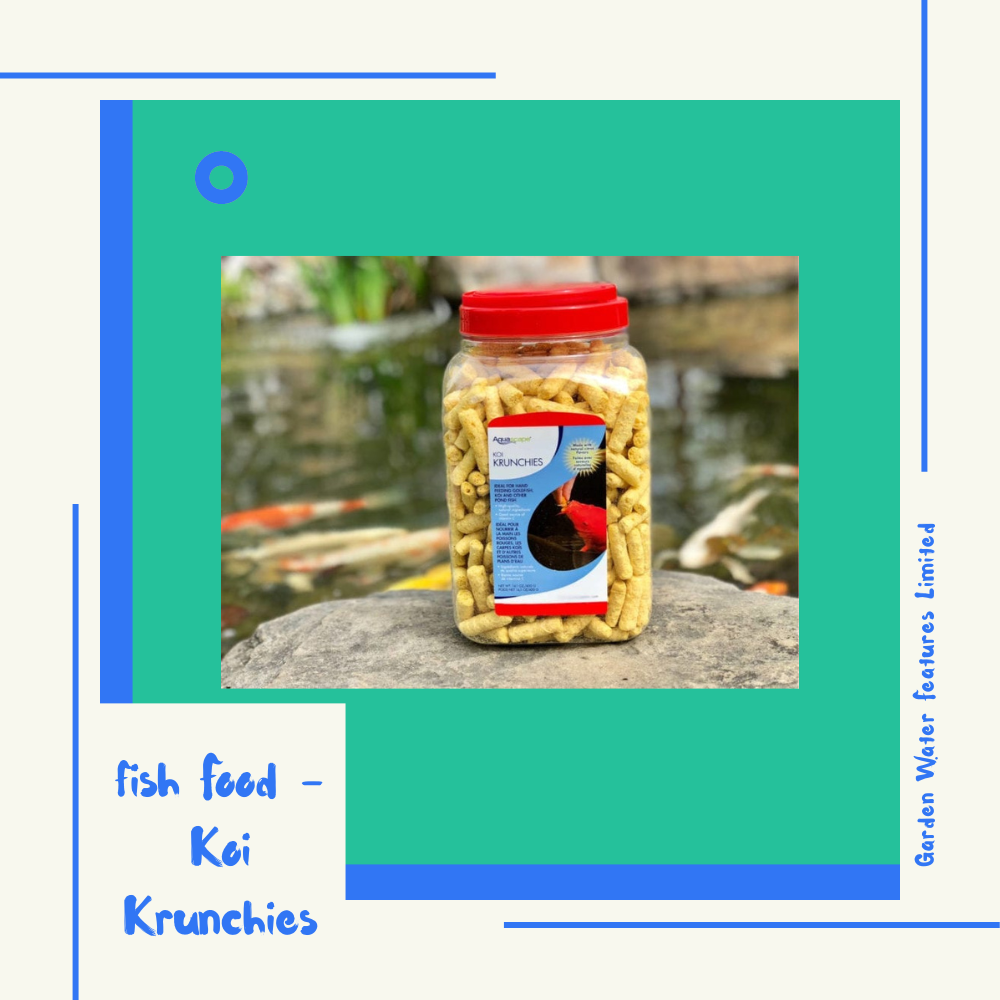 Hand Feed Your Pond Fish
Watch this video to learn how.